Top Places to Visit on Maui
Having family on Maui and getting to visit them once a year from the age of 2, I have gotten to enjoy adventuring to different places on the island. Many sites will tell you the best places to go to eat, shop, or explore, but here's a list of the top seven places that I try to visit in while on Maui.
Komoda Store and Bakery – 3674 Baldwin Ave., Makawao
In the old Makawao town, Komoda store and bakery is home to the well known cream puff, long John, butter rolls and other baked goods. This store has been around since 1916. It also sells its own shirts ($20) with the Komoda logo on it.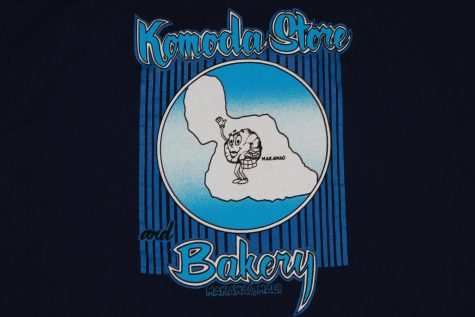 Stillwell's Bakery & Café – 1740 W Kaahumanu Ave., Wailuku
Stillwell's is known for its cream horns, which are a flaky pastry filled with cream. One side is dipped in chocolate and then sprinkled with powdered sugar. This bakery and cafe is also a sit-in diner, which is open from 6 a.m. to 5 p.m. Monday to Saturday and is closed on Sunday.
Maui Tropix / Maui Built – 261 Dairy Rd.  #1, Kahului
Maui Built, also known as Maui Tropix, was founded in 1995. The brand was locally owned and sold only on Maui. But for the first time in 24 years, the company started to sell items online. Prices of a shirt can range from $23 to $25 and shorts can be in the price range of $60, though there are deals to those who have a Hawaii ID or who are military.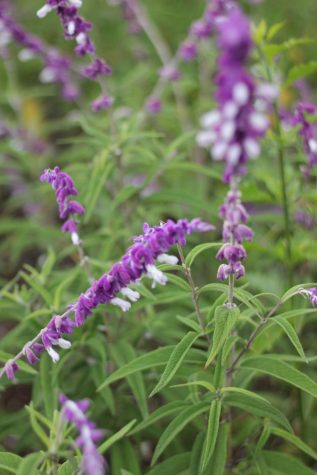 Ali'i Kula Lavender Farm – 1100 Waipoli Rd., Kula
The lavender farm is on the slopes of Haleakala, and a self-tour or a guided tour is available. Not only is there the lavender, but there are other plants in the gardens such as apple trees, sunflowers, bamboo and Hawaii-grown plants, and it also has a place where lavender tea is available. A scavenger hunt is open to families where they can look for stamps within the garden and fields to earn a prize of a lavender cookie.
Sam Sato's Inc. – 1750 Wili Pa Loop, Wailuku
Sam Sato's is a small diner known for its moist manju, which is a popular Japanese confection with the outside made of flour, rice powder, or buckwheat and filled with adzuki bean. Compared to other places that sell manju, the manju is less sweet. Come here when it opens at 7 a.m. (closed on Sundays) because there is little to no parking, and it is crowded.
Da Kitchen – 425 Koloa St, Kahului
Known for its plate lunches and deep-fried Spam musubi, this sit-in restaurant was shown in "Diners, Drive-ins and Dives" with Guy Fieri. The tray that he spray painted his face on to let people know where he had been is on display.
Maui Specialty Chocolates – 180 E Wakea Ave E., Kahului
Maui Specialty is known for its chocolate peanut butter mochi. The shop has more of an old-time feel to it, from its glass casing that shows products, old wooden cabinets, and wrapping the candy behind the counter. Due to the peaunt butter mochi being the most popular, I would advise to get there by 10 a.m. when it opens.