Top 6 Reasons to Visit Saipan
In the middle of the vast Pacific Ocean lies a tiny island full of culture, entertainment, and sunshine. One of the last pieces of land to be acquired by the United States in 1978, the island of Saipan is a 12-mile-long stretch of limestone inhabited by more than 50,000 people. From diving in a sunken cave or playing blackjack at the casino, Saipan is a hard destination to beat.
6. The History
For all the history buffs out there, Saipan is filled with relics from World War II from when the island was occupied by the Japanese. Tanks and weapons belonging to the Japanese can still be found around the island and were recently restored to appear as they did during the war. Visitors can also visit the American Memorial Park for a chance to learn about the history of the islands.
5. The Beaches
Whether it's cliff diving off East Bay or snorkeling at the Grotto, Saipan's waters are the best way to relax and unwind. Make friends with some of the locals to get access to hidden hotspots like Jeffery's and Ladder Beach. Although only 12 miles long, Saipan offers more than 14 beaches, all of which are accessible by car or hiking.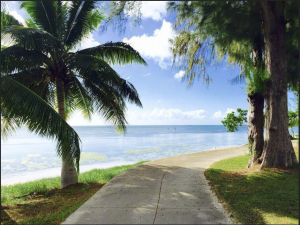 4. Feel at Home
The Chamorros – a wonderful people – have a way of making anyone feel like family. With strong familial values, the locals are welcoming and inviting. At events, whether a birthday, a wedding, or even a funeral, everyone is invited. And yes, there is more than enough food for everyone.
3. Chamorro Food
From chicken kelaguen (chopped chicken on a coconut tortilla) to apigigi (sticky coconut cake wrapped in banana leaf), Chamorro food is something that everyone should try at least once. Check out a few popular restaurants such as The Shack or 22Ram to try local favorites like red rice and Chamorro-style spare ribs. 
2. The Casino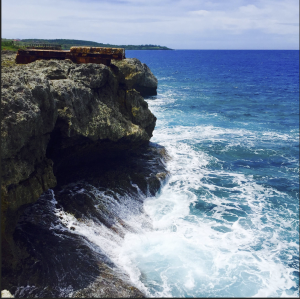 Just a few years ago, Saipan opened its first casino. Operated by Imperial Pacific International, the Best Sunshine Imperial Palace (nicknamed pejoratively as B.S. by the locals) offers more than 200 gaming tables and 300 slot machines. Although it is still nearing its full completion, many high rollers from all over Asia come to Saipan to play at the casino. Located in downtown Garapan, this casino is on every visitor's bucket list. 
1. Managaha Island
Adjacent to Saipan is an even smaller island less than a mile long. Right next to the reef, Managaha offers a variety of exciting activities every visitor should experience: deep-sea snorkeling, parasailing, banana-boating and swimming. Accessible by a $5 ferry ride, a visit to Managaha is the perfect day trip for anyone who likes the sun and adventure.