7 Reasons This Was The Worst Season of "Bachelor in Paradise" Ever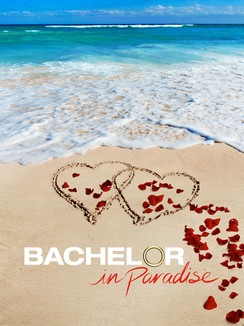 Now that all of the roses have been handed out, it's safe to say that the search for love for former "Bachelor" and "Bachelorette" contestants on Season 4 of "Bachelor in Paradise" turned out to be a massive trainwreck. Below are seven reasons why this season, which premiered on Aug. 14 and concluded on Sept. 11, was the worst season in "BIP" history.
1. Production Shutdown – Due to an alleged incident of sexual assault between contestants Corinne Olympios and DeMario Jackson during the first week in Paradise, production quickly came to a halt, leaving "Bachelor" franchise connoisseurs in the dark as to if or when the series would return. An investigation, deemed thorough by Warner Bros. and the parties involved, revealed no evidence of sexual assault, which begs the question, what really happened and why on earth did we have to wait so long? In Olympios's original statement, she claimed "I am a victim," confusing the public about the legitimacy of the allegations. However, she later spoke about her statement on "Good Morning America," saying she meant she felt victimized by the media and cleared the air with Jackson on the season finale. Not only did the production shutdown take an emotional toll on everyone involved, but the strong romantic connections made the first week suffered from the show's two-week hiatus.
2. Where's the Love? – The premise of every "Bachelor" franchise show is love, manifested in the form of a hasty marriage proposal. The majority of this season, however, was devoid of any romance whatsoever. While most contestants enter Paradise with the ultimate goal of finding their life partner, this season's cast thought it was senior year spring break, meaning booze, bromances, and bad decisions. How this season ended with Derek Peth and Taylor Nolan's engagement is a mystery to me, seeing as their relationship got minimal screentime in comparison to the drama between other castmates.
3. Rushed Production – As a result of the production shutdown, there was less time time to film the show. This fact was apparent in the cast's perpetual scrambling to find and develop connections with one another, which turned every rose ceremony into an emotional "Hunger Games."
4. Poor Casting – The best part about "BIP" is cheering on your favorite contestants, those full package kind of people who should have won their respective seasons of "Bachelor" or the "Bachelorette." But to keep things interesting, casting usually throws a villain and a couple of oddballs into the mix. The biggest lesson Season 4 has taught us is that having too many quirky characters ‒ Scallop Fingers (Christen Whitney), Serial Killer (Jack Stone), Tickle Monster (Jonathon Treece), Shark Girl (Alexis Waters) ‒ detracts from the overarching purpose of the show and makes for strange T.V.  
5. Cringeworthy Moments Galore – From Ben Zorn relentlessly gushing to the women about his dog, to Tickle Monster caressing Scallop Fingers with finger puppets shaped like hands, this season left Bachelor Nation feeling uncomfortable.
6. The Demise of Dean – Dean Unglert captured America's hearts from day one on Season 13 of "The Bachelorette" with his youthful smile, hot bod, and sensitivity. Positioned at the top of the "BIP" food chain, Unglert quickly gained the affection of both Kristina Schulman and Danielle Lombard, leading both of them on like dogs on a leash. RIP sweet innocent Deanie Baby.
7. No More Jorge The Bartender – We should have known that the season was going to be a disaster the moment that Jorge the Bartender tearfully announced his exit from Paradise during the first episode. His jolly presence and unspoken role as relationship therapist made for some much-needed comedic relief throughout the last three seasons. But, on the bright side, hipster radio disc jockey and "Bachelorette" alumnus, Wells Adams, took his place.
Unfortunately, these seven reasons made Season 4 of "BIP" a summer television bust. But hey, at least the theme song rings true. It was "Almost Paradise…"