Be thankful, not wasteful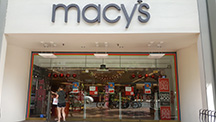 Black Friday is once again closing upon us, which means that the holiday season is just around the corner. This upcoming holiday season represents consumer spending and wastefulness more than anything else.
Thanksgiving is a day Americans are supposed to spend with family and friends, and reflect on what they are thankful for. They are supposed to stuff their faces with delicious food and enjoy the company of their loved ones. However, as the number one shopping day of the year is the day after, a lot of people choose to cut the day short to prepare for the big shopping bonanza instead.
Black Friday is known for the best deals of the year, and some people even sleep outside of stores to get what they want. The deals might be good, but they also make consumers buy more than they need. People have a tendency to buy things they would not normally buy just because it is on sale.
The notorious day might be a savior for people who can't afford certain items at regular prices, but for everyone else it is a distraction from a weekend that should be about family, love and friendship. It is a weekend people often forget they are supposed to remember what they are thankful for. Black Friday contributes to unnecessary pollution and takes the attention away from what Thanksgiving is actually about.
Despite its name Black Friday, the big sale lasts for more than one day. I have seen several stores that start their sale over a week before, and it usually continues throughout the whole thanksgiving weekend.
Another part of the Black Friday sale is Cyber Monday, which the revenue beat out Black Friday earnings last year making it the biggest online shopping day in history. According to Fortune.com, Cyber Monday together with Black Friday and Thanksgiving brought in $11 billion in online sales, which is a 15 percent increase from the year before. The increase of online shopping can be argued to be a good thing as it reduces the carbon impact from driving to the mall. However, as research shows that online shopping is increasing impulse buying, consumerism, and our waste during the holiday season, it is not.
The problem with these days is that it promotes wastefulness more than anything else. The time from Thanksgiving to the New Year should be about family and the act of giving thanks. Instead it has become more about food, gifts, and consumerism.
According to the United States Environmental Protection Agency, we generate 25 percent more waste than on average from Thanksgiving to the New Year, which is about 1 billion extra tons. This waste comes from excess food, gifts, sending gifts, plastic packaging, holiday cards, and wrapping paper. According to a Huffington Post article, the wrapping paper alone is the equivalent of approximately 50,000 trees.
To reduce this holiday season's environmental footprint we should all reduce our purchasing actions and better manage our waste. Giving an experience as a gift rather than buying something is a good example of reducing our purchasing actions, as experiences are often waste free. Recycling wrapping paper and plastic packaging also helps with reducing waste. Black Friday and the rest of the holiday season may never become sustainable as we live in a materialistic world. However, the environmental impact can be reduced with conscious consumption, recycling, and a little extra effort.