5 ways that you can make a difference on Earth Day
Wednesday, April 22 marks the 45th anniversary of Earth Day. Started by Wisconsin senator, Gaylord Nelson, Earth Day was inspired by the enormous 1969 Santa Barbara oil spill. In 1970, the first Earth Day brought together 20 million Americans to rally for a healthy and sustainable environment. As a result of Senator Nelson's movement, the United States Environmental Protection Agency was created and the "Clean Air," "Clean Water," and "Endangered Species" acts were passed. Today, Earth Day is recognized around the world. Here are just a few simple ways that you can make a difference right here in Kaimukī.
Blue Planet Foundation "Island Pulse" Instagram Challenge
blueplanetfoundation.org/islandpulse.
Blue Planet Foundation is a local nonprofit organization dedicated to achieving clean, sustainable energy in Hawaii. In recognition of Earth month, Blue Planet Foundation has created the "Island Pulse" Instagram Challenge. Offering the chance to win an iPad mini, Blue Planet invites Oahu residents to utilize their real-time energy dashboard, "Island Pulse." Using information acquired from Hawaiian Electric Company, "Island Pulse" displays Oahu's current energy consumption. The "Island Pulse" Instagram Challenge asks participants to guess how much of Oahu's electricity demand comes from renewable energy each Wednesday (April 15, April 22, April 29, and May 6) at noon. The challenge awards winners weekly. Check out the official rules at the link above.
UH Manoa Earth Day Festival and Concert
http://manoa.hawaii.edu/earthday/
Every year, UH Manoa hosts an all-day event to recognize Earth Day. According to the university's website, "The Annual Earth Day Festival at UHM is a tradition promoting sustainability efforts on-campus and in the community to foster networking, involvement and inspiration."
A full program has been set with various festival activities running from 10 a.m. to 4 p.m. and live entertainment from 4 p.m. to 11 p.m. Festival activities will include workshops, documentary screenings, yoga, and food from local vendors Da Spot, Govinda's, Honolulu Gourmet, and India Cafe. Live entertainment will be provided by local artists including Paul Izak, Butter Side Down, Mike Love and slam poet Jenna Robinson
Social Earth Day Challenge
RevoluSun, a locally based solar energy company, is hosting a Facebook challenge with the chance to win a portable solar charger. To participate in the challenge, simply post photos or videos of yourself performing "green" acts such as biking to work, cleaning a beach or recycling to Facebook with the hashtag #RevoluSunLiving. RevoluSun will share tagged photos and videos on their Facebook page and the post with the most likes will win the challenge.
Earth Day Network Calculator
http://www.earthday.org/splash_page.php
How many planets does it take to support your lifestyle? Take a short, fun online quiz to find the answer to this question. Earth Day Network's Footprint Calculator asks users simple questions to analyze the impact that their lifestyle has on the planet's carbon emissions. With the option to answer basic questions for faster answers or more detailed questions for more accurate answers, the Footprint Calculator is user-friendly, entertaining and inspires positive lifestyle changes.
"Planetary" Showing
http://consolidatedtheatres.com/cinema/content/moviedetail.asp?mID=7999
Kahala Consolidated Theatre will hold a special Earth Day screening of the documentary "Planetary" followed by a Q&A session with planetary collective, Lindsea Wilber. "Planetary" features breathtaking footage from NASA Apollo missions, Buddhist monasteries and urban landscapes. Directed by Guy Reid, "Planetary" invites audience members to shift perspectives about the human relationship to planet Earth and "reconnect to something bigger." Tickets to the showing are available for $11 online at the link above or at the Kahala Theatre box office.
About the Contributor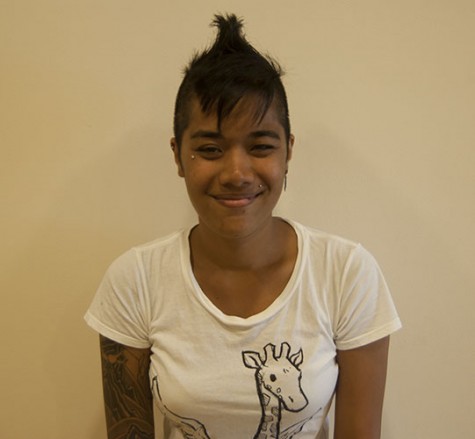 Nadia Fale, Staff Writer
Nadia Fale is a senior pursuing a degree in Communication with a specialization in Integrated Marketing. She was born and raised on the North Shore of...