How studying abroad changed my life
As a young adult, taking the time to move to a foreign country and learn about the people, the traditions, and myself was an exciting opportunity that every student should take advantage of. Living abroad opened my mind since this was the first time I had ever left the United States. With never leaving the country before and traveling to foreign lands by myself, I became more aware of what is out there in the world.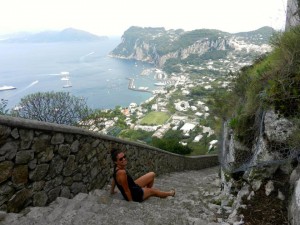 Living or studying abroad is a completely different experience over traveling to other countries. Being able to visit another country and meet new people, study the language, and learn more about the culture is a remarkable experience. But living in foreign lands for months versus traveling overseas for a couple weeks gives a person a complete unique understanding for the culture.
Traveling from country to country every weekend, trying new types of food, and learning the language is all a part of becoming deeply involved in the culture of foreign countries. I studied abroad during Fall 2014 in Italy for three and a half months. I was able to experience new adventures that I would not have been able to do if I just went on vacation to another country. From getting stranded with my roommates at the train station because the employees went on strike to sleeping at airports because my friends and I were short on money is only part of what made my journey abroad eventful.
According to the National Journal in 2013, 10 percent of American students study abroad. While the number of college students who are eager to study abroad is increasing, the majority of students have no desire to study overseas. In the state of Hawaii, according to NAFSA: Association of International Educators, less than one percent of students studied in a different country in the 2012-2013 academic school year. Universities are continuing to encourage students to study abroad every year, but the numbers are still low. All one can do is bring awareness to the many programs and opportunities offered at universities and other outside programs.
Studying abroad can change a person's life. Immersing oneself in the culture can give a person a new outlook on life. Personal growth is a huge factor to studying abroad. Living out of the country is a different experience. When I studied abroad I learned about numerous cultures that helped me view the world differently. Traveling from country to country helped me grow as an individual learning about different the places, the food, and the people. My experiences felt like I was walking through a history book. It was new, exciting, and nerve-racking all at the same time, which made it a once-in-a-lifetime opportunity.
Learning a new language is a part of immersing yourself in the culture. Being able to communicate with the locals makes the experience that much greater when studying abroad. When I studied abroad, I had to learn to speak and understand Italian immediately. The first city I lived in was a small town, Tuscania, where everyone knew everyone and no one spoke English. From grocery shopping to asking for directions, I had to learn Italian. Being forced to learn the language helped me in the long run. I probably would not have taken initiative to learn a new language if I was just vacationing in Italy, but living there gave me an opportunity to communicate with locals and learn about the Italian culture.
Many would be surprised that study abroad programs are not as expensive as people think. Most students who study overseas pay for the cost through financial aid, scholarships, grants, and student loans. And many students' financial aid that they are given from their home university can be carried over as well. Many students believe the cost to study in another country is over their budget before researching the different programs universities offer. Researching scholarships and grants and with the help of financial aid helped me fulfil my dreams of studying overseas.
While immersing oneself in a foreign country, students can earn new opportunities, create friendships, and engage themselves in the culture. Studying in a foreign country unbelievable opportunity that should be taken advantage of. Every college student should choose to get out of their comfort zone and experience the many opportunities abroad that are offered. I am glad I made the decision to study overseas because those were the best three and a half months of my life.
About the Contributor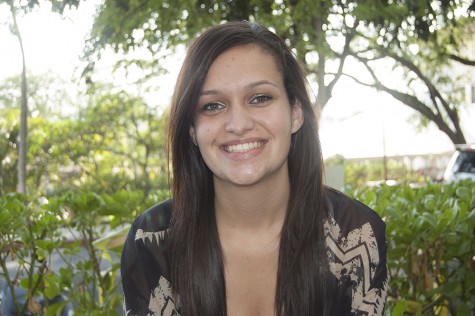 Alicia Mussman, Staff Writer
Alicia Mussman is a senior at Chaminade University majoring in Communications and will be graduating in May 2015. Mussman is originally from South San...