Big Sean's Dominance With "Dark Sky Paradise" Album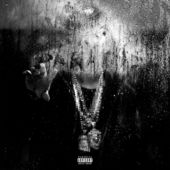 Big Sean acquired his first No. 1 album on the Billboard Top 200 with the release of "Dark Sky Paradise" on Feb. 24. Previously, both of Sean's previous albums peaked at No. 3 on the Billboard Top 200.
Big Sean's third studio album, "Dark Sky Paradise," satisfied fans with its compilation of deep lyrics and unique beats.
The Detroit-native's lyrical depth is shown throughout the album, particularly in the song "One Man Can Change The World." It is a moving track about the loss of his grandmother and his struggle to accept her passing.
"Taught me how to love, taught me not to cry / when I die, I hope you teach me how to fly/ all my life you've been that angel in disguise," Big Sean raps in the song about his grandmother.
At the end of the song, there is a short clip of a conversation between Big Sean and his late grandmother, who thanks him for calling her. The sweet message is a personal tidbit that allows fans to understand more about Big Sean's personal life.
The last song on his album, "Outro," is a response to his haters. In the last four lines, Big Sean responds to allegations that he is hard to contact by giving out his personal number. While it may seem that it was a fake number just for the song, Big Sean took to his Twitter and announced that it is in fact his real number, and he has been reading and responding to numerous texts and calls.
The two leading singles "I Don't F*** With You" ("IDFWU") and "Blessings" gave a preview of what to expect from Big Sean.
"IDFWU" was released five months before "Dark Sky Paradise" dropped, which gave fans a preview of what was to come. To date, the single has sold more than 1 million copies and is certified platinum.
"Blessings" was released less than a month before the release of his album. It featured rappers Drake and Kanye West, which hyped fans up for the features on his album.
Big Sean has only been featured on songs since 2013, after the release of "Hall Of Fame." His lack of single releases had fans wondering if he had any immediate plans to release a CD in the near future.
Big Sean didn't disappoint fans with the release of "Dark Sky Paradise." The track list features big-named artists such as Drake and Kanye West, who bring their own sound and style to each song.
Other artists featured on the CD are DJ Khaled, Chris Brown, Ty Dolla $ign, Jhene Aiko, DJ Mustard, Lil Wayne, Travi$ Scott, PARTYNEXTDOOR, E-40, Boi-1da, DJ Dahi, Vinylz.
A lineup this strong is what made Big Sean's album listenable from beginning to end. The noteworthy variety of artists featured on his album give each song a different vibe.
My favorite tracks are "All Your Fault," which features Kanye West, "Play No Games" (featuring Chris Brown and Ty Dolla $ign) and "Blessings" featuring Drake and Kanye West.
I enjoyed "All Your Fault" because of its up-tempo beat, which makes it an inspiring workout track. Also, I like Kanye West as an artist and his clever wordplay was fun to listen to.
"Play No Games" featuring Chris Brown and Ty Dolla $ign because of its unique, sleazy beat. I liked Big Sean's flow being mixed up with Chris Brown's smooth singing voice. The combination of the three artists made the song dynamic.
I thoroughly appreciated his entire album. It's extremely rare to find a complete album that is satisfying throughout. "Dark Sky Paradise" offers a full track list that is intensely gratifying start to finish.
About the Contributor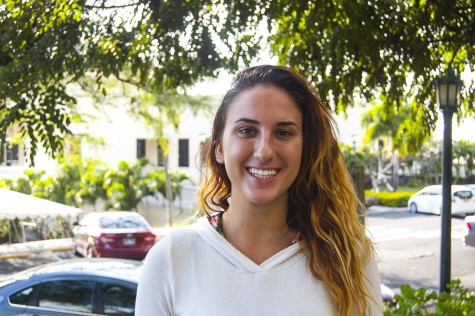 Katie Buskey, Staff Writer
Katie Buskey is a senior at Chaminade University who is working on getting her communications degree. Katie first started her college career playing basketball...