Top 10: Netflix Must Sees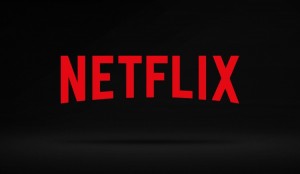 Netflix was founded in 1997, but in the past couple years, it has become the go-to for procrastination and entertainment. As of July 2014, it had more than 53 million subscribers, according to CNN. Netflix offers a variety of documentaries, movies, and television shows and series. So why not join in and see for yourself why it's liked by so many.
"30 for 30: Bad Boys:" ESPN takes a deeper look into the late 1980s when the Detroit Pistons, which featured Isiah Thomas, Dennis Rodman, and many others who made history and changed the game of basketball for the NBA during this time. The Pistons made the game extremely competitive and took physicality to another level.
"Orange is the New Black:" Produced by Netflix, the site includes all three seasons thus far, and viewers are anxious for the next season. The show is immensely diverse and storyline is uncommon and different than anything you've ever seen before. The main character, Piper Chapman, is sentenced after getting caught transporting money for her ex-girlfriend who was a drug dealer. The show features stories of many individuals, not just the inmates. It's very intense and will have you hooked from the start.
"Olympus Has Fallen:" Starring Gerard Butler who plays the role of a Secret Service member who has been disgraced due to an accident that resulted in the death of the president's wife. Enjoy this action packed adventure that includes a surprise attack from the Korean terrorist. Watch as Butler fights to save important lives, while risking his own.
"Grey's Anatomy:" This television series will have viewers crying, laughing, and smiling throughout each season. Shows the daily lives of surgeons who are working at Seattle Grace Hospital located in Seattle, Wash. In this series viewers will become attached and experience the different tragedies the characters go through. Netflix offers 10 seasons of "Grey's Anatomy."
"30 for 30: The Fab 5:" This documentary is compelling and takes a deeper look in the 1991 University of Michigan five freshmen who not only changed the style of shorts and socks but dominated college basketball. It explains the controversy these teenagers went through during their college careers and how they became men through the experiences. A definite must see.
"The Wolf of Wall Street:" Starring Leonardo DiCaprio, "The Wolf of Wall Street" is an exceptional movie that is based on a true story. A man and his partner who start their own brokerage firm that expands to one of the largest in the United States at the time. DiCaprio's character, Jordan Belfort, becomes addicted to the rich lifestyle that includes drinking and drugs. Even though this movie is almost 3 hours long, it's well worth it.

"Kevin Hart – Let Me Explain:" This stand-up performance provides endless laughs throughout the entire show. Hart performs in front of the soldout Madison Square Garden, which only a few comedians have done before. Netflix also offers 3 other of his hilarious stand-ups.
"Arrow:" After being stranded on an island for 5 years from a yacht accident, the main character (Oliver Queen played by Stephen Amell) learns about his father's hidden criminal past, which changes everything. He comes back home to fulfill his dads wishes and ends up being a hero and saving his town. This is an adventurous and has many twists and turns throughout the series.
"Revenge:" The 3 seasons of "Revenge" will have viewers wanting more. The main character is played by Emily VanCamp. She has been through a traumatizing childhood. After learning about the tragic death of her father, she seeks revenge on everyone who was involved with his death. This series is an emotional rollercoaster.
"The Hunger Games: Catching Fire:" This is the second movie in the extremely popular Hunger Games movie series. Jennifer Lawrence does an amazing job of playing the main character Katniss Everdeen, who has just won the previous Hunger Games. She is involved in a crazy love triangle. This movie is about the Capitol forcing the previous winners back into the life-or-death games.
About the Contributor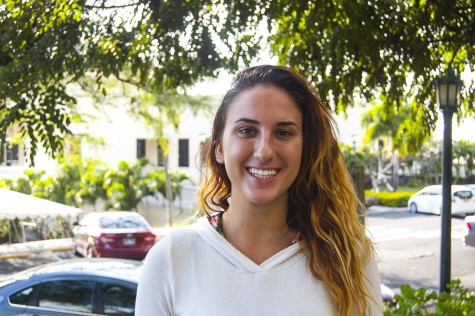 Katie Buskey, Staff Writer
Katie Buskey is a senior at Chaminade University who is working on getting her communications degree. Katie first started her college career playing basketball...