Top 10: Ways Single People Can Enjoy Valentine's Day
Single people will understand how torturous Valentine's Day can be. All we see on our Facebook feed are pictures of chocolate hearts, bouquets of roses, and happy couples everywhere. If for whatever reason you are alone on Valentine's Day, no worries, you can still have a great time being single.
1. Spend time with other single friends
Being single on Valentine's Day can be depressing and most likely your single friends are feeling the same way. Instead of sulking in sadness, spend time with friends. Have a singles-only party, go out for dinner, and keep each other company.
2. Cook yourself a nice dinner
When you think of Valentine's Day, eating a fancy dinner comes to mind. Grill up a juicy steak, a side of greens, and mashed potatoes. However, if you're not a master chef in the kitchen, then go out for dinner instead.
3. Watch Netflix
Binge watching Netflix is totally acceptable on Valentine's Day. This is the perfect time to catch up on your current favorite shows or start some new ones. Curl up on the couch in your pajamas and a giant bowl of popcorn and indulge in your favorite shows.
4. Go shopping
Valentine's Day equals tons of sales. Stock up on some half-priced chocolate candies from the grocery store or head over to the nearest mall for major discounts and some retail therapy.
5. DIY gifts
Nothing says "I love you" like a homemade gift. Design your own Valentine's Day cards and bake some delicious desserts to give to loved ones.
6. Pamper yourself
Treat yourself to a nice relaxing day because you deserve love too. Soak in a bubble bath, get a manicure or loosen up with a nice massage.
7. Be Active
If you're feeling down in the dumps on Valentine's Day, exercising is one of the best ways to cure depression. Invite some friends to go on a hike or take this time to enjoy the outdoors alone.
8. Volunteer
Giving back to the community can be the best way to show how much you care. Homeless shelters are always seeking individuals to volunteer. Getting involved and making a difference can spread love to those who need it the most.
9. Travel
Plan a mini vacation or stay-cation, and travel somewhere that you have never visited before. Instead of falling in love with someone, fall in love with traveling on Valentine's Day.
 10. Be happy
The most important person who needs love on Valentine's Day, and every other day of the year, is you. Make sure to give yourself the love that you deserve.
About the Contributor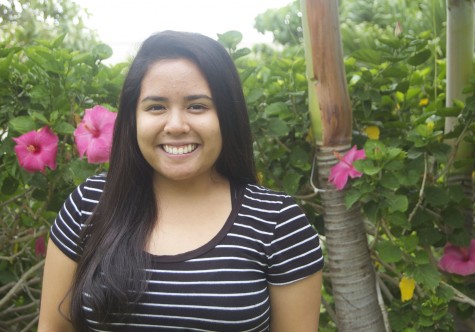 Jolica Domdom, Staff Writer
Jolica Domdom is a senior majoring in broadcast communications. She is a member of the Hogan Entrepreneurship Program at Chaminade University. She was...