Top 5 overrated New Year's resolutions
With the dawn of 2015 comes the inevitable wave of New Year's resolutions. Like clockwork, the general population enters the month of January filled with good intentions and fierce determination to make positive, and often drastic, life changes. But more often than not, great goals born in January lose steam mid-February and stutter to a pitiful stop long before Spring arrives on the scene. The following are some such resolutions.
Exercise More
Stop by your local gym during the month of January and you're sure to find a swarm of resolution-makers dripping with sweaty determination as they take up all of the treadmills. Sporting brand new cross trainers and a mp3 player fully loaded with motivational tunes, these perky goal setters won't last long. Give it a couple of weeks and the crowd is sure to taper back to the genuine gym junkies.
Eat Healthier
Having spent the last three months of the year indulging in an "eat, drink, and be merry" lifestyle, many feel that the new year is a good time to instill better eating habits. Trading in french fries for carrot sticks and chocolate chip cookies for stalks of celery, it would seem that junk food lovers have been reincarnated as rabbits. But alas, the heart wants what the heart wants and subsequently, the sweet tooth wants what the sweet tooth wants and who could resist those Valentine's Day chocolate sales?
Stop Procrastinating
Furiously typing essays the class period before they're due and struggling to cram five months worth of information into five minutes before a final exam can take its toll on mental, emotional and even physical health. Students often enter the new year and a new semester vowing to put procrastination behind them. But old habits die hard and next year is a better time than any to stop procrastinating.
Spend Less
Twas the season to be spending, but that season has come to an end. Empty wallets and credit card bills longer than Santa's list inspire avid shoppers to put a tighter hold on finances. Budget plans are drawn and savings accounts are opened with promises to limit splurging. But wait, is that the new iPhone? Sales don't last forever and it's not everyday you'll see an item like that on clearance. Budget? What budget?
Find Love
The quest for love peaks as the new year begins and lonely singles are filled with renewed hope. Surely this will be the year that a knight in shining armor sweeps them off their feet, galloping into the setting sun. Blech. In addition to its lack of creativity, a relationship resolution lacks one major component: the ability to act. Life is full of mediocrity, but love should rise above it. Rather than obsessing over finding someone to love, perhaps these hopeless romantics should focus on improving themselves and in turn becoming more lovable.
Perhaps this year we can all strive to make realistic, attainable goals accepting that significant change doesn't often occur over night. Remember that if a plan fails, you should change the plan rather than giving up completely on the goal. Let us make 2015 the year that we commit to be better and do better one day at a time.
About the Contributor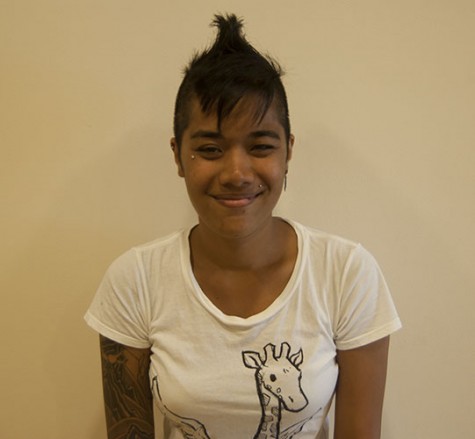 Nadia Fale, Staff Writer
Nadia Fale is a senior pursuing a degree in Communication with a specialization in Integrated Marketing. She was born and raised on the North Shore of...