Top 10: Must Try Desserts in Oahu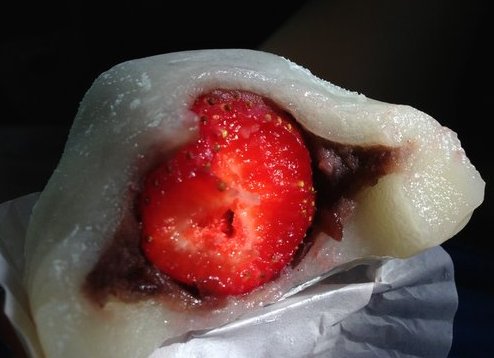 Hawaii is well known for shave ice or its li hing mui pineapple but there are also a variety of mouth-watering, delectable desserts found on island. It's more than shaved ice and flavored syrup so be ready to grow a sweet tooth for all the goodies from malasadas and honey toast to sweet luscious cheesecakes.
1. Shokudo
Japanese restaurant and bar serves one of the best desserts called the honey toast. Thick slices of Japanese sweet bread, cut and cubed evenly, soaked and drizzled with honey and topped with scoops of ice cream. The best time to go is during lunchtime when it's not as busy, or reserve a dinner night if going with a group of friends.
2. Cake Envy
After serious thoughts and contemplating for almost 5 minutes, a decision was made on one of the popular cheesecake called the crème brulee. It offers a wide variety of delicious choices. The shop was very inviting and captivating, Cake Envy's cheesecakes are splendid! The perfectly smooth texture, not too dense and not light. The caramelized sugar crust gives a satisfying taste to the rich and smooth cheesecake.
3. Frost City
This place takes shave ice to another level and is a one of a kind. I recommend sharing because even the smallest size can satisfy more than one person. The texture is different and comes with fruit bites, jellies, and or wafer cookies. There are so many flavors to choose from made with real fresh fruits.
4. Bubbies
Whatever you decide to get at Bubbies, you will still be happy with the outcome. The super thin mochi has a perfect consistency stuffed with flavored ice cream, which is not too hard and is perfectly chewy. Take a bite of bliss out of one of its popular flavors of green tea, guava, cherry blossom and chocolate espresso. Even after the long lines and accepting cash only, it's a must try and the best mochi ever eaten.
5. Fairy Cakes
These fairy cakes will break all ties with the New Year's resolutions. It sells their goodies out of a pretty purple van and is regularly found at Hawaii's monthly event of Eat the Street. It sells gooey bars, whoopee pies, layer cheesecake and one of their top selling the monster brownie.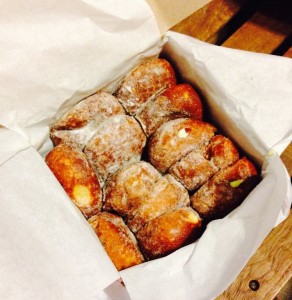 6. Ono Pops
These are one of the best local pops with a unique island flavor. Creamy and divine gourmet pops are perfect for a hot sunny day. Be sure to find them at most farmers markets.
7. Made in Hawaii Foods
Huge mochi-filled dessert treats are one of the best in Oahu. There is a hidden, local place in the heart of Moilili in between McCully Union Service and Watanabe Bakery. Saturday Grandma's fresh strawberry mochi is their best, which is two huge pieces of mochi filled with one big juicy strawberry covered in milk or dark chocolate.
8. The Cookie Corner
This is personally my favorite cookie store, it's a bit pricey for just the weight of a cookie but not one guilt given after indulging in their baked goodies. It has just the perfect amount of crisp and chocolate chips. The moist confection will keep you going back for more.
9. Aloha Crepes
Aloha Crepes have a wall full of both savory and sweet pictures to choose from. Adding ice cream on the crepe with some warm strawberries filled with cream enhances the experience for first timers.
10. Leonard's Bakery
Leonard's Bakery is known for its light and fluffy malasadas and is simply the best if looking for a great local treat. Although there are multiple flavors of malasadas, nothing beats the original and is always served warm and fresh. Definitely a must go when planning a day around Oahu.
About the Contributor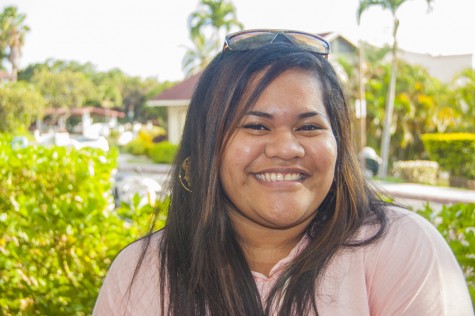 Victorian Lang, Staff Writer
Victorian Lang is from the heart of the Pacific called American Samoa and is a senior at Chaminade University. Victorian plans to move back home after...