Top 10 Places To Plan a Surf Trip
Surfers all over the world constantly live the search for perfect waves with their buddies. In that pursuit comes disappointment and triumph but is nevertheless an adventure of a lifetime. Traveling the world with a group of buddies and scoring empty perfect waves is every surfers dream.
Bali, Indonesia: For surfers, Indonesia is a wave-rich wonderland of surfing possibilities. Storms in the Southern Indian Ocean cause the Indonesian islands to receive powerfully strong and consistent waves. The 13,000 islands in the Indonesian archipelago makes it the world's largest covering a total of 4,000 miles from east to west. Traveling surfers are guaranteed to find some incredible waves because the Southern Indian Ocean produces well year round.
Panama: Located in Central America, Panama is considerably safer than neighbors El Salvador and Mexico, where surfers often get mugged and robbed. Aside from safety issues, surfers can enjoy considerably uncrowded and warm waves. The transportation in Panama is also one of the best with many 4-lane freeways for fast access to the beaches. Whether you prefer point breaks, beach breaks, hollow tubes or long liners, Panama has something to offer for surfers of all experience levels.
Nicaragua: This Central American country features consistent warm surf with epic beach breaks, a couple reefs and point break. Premiere spots include Pavones and La Libertad, which are perfect left hand cobble stone point breaks. A beautiful place that is getting safer, and did I mention cheap?
South Africa: This side of Africa is home to famous breaks like J-Bay and Cape town, which can see ride-able surf year round with plenty of empty beach breaks to surf However beware of the many great white sharks that inhabit the area.
Western Australia: Unlike the warmer east coast breaks, Western Australia has colder water, more sharks and more empty waves. Famous waves like Bells Beach and The Box can be found here. West Oz seems like a good place to escape the city and gives surfers a chance to connect with nature.
Mexico: California's favorite neighbor is a short drive away for local surfers. Surfers are drawn here for the epic point breaks, heavy barrels and cheap beers. However, while you might score the session of your life, beware to abide by the local Mexican laws. Having a friend who speaks fluent Spanish won't hurt.
Ireland: Ireland is beginning to have a reputation for fickle, perfect and often uncrowned waves. The coastline is wave rich and surfers can score good sessions if they are willing to look. Bring a wetsuit.
El Salvador: The surf in this Central American country mainly consists of reef breaks. Waves here are similar to that found in the South Pacific or Indian Ocean. Surfers are promised a tropical surf experience, consistent and powerful surf.
American Samoa: Located in the South Pacific, this region provides warm water with many little islands to choose from to visit and surf. There are many incredible reef breaks that go un-surfed for a majority of the year. Surfers can score boat rides to secret spots and often score the session of a lifetime if financially inclined.
Portugal: Located on one of the most wave rich parts of Europe. The Basque country have hundred of breaks that have consistent swell. There are fun breach breaks and death defying big waves along this stretch of coast.
About the Contributor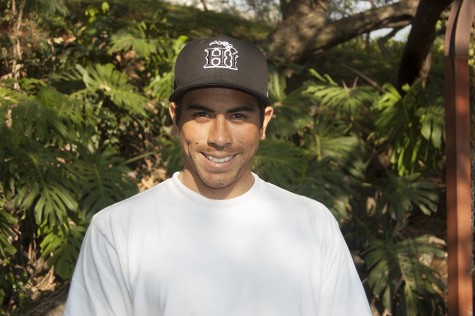 Peter Johnson, Staff Writer
Peter Johnson is a senior transfer student from a small quiet coastal town in California called Half Moon Bay located a half an hour south of San Francisco....