Review: 'In the Lonely Hour' by Sam Smith
Coming onto the music scene in 2012 with his feature in Disclosure's hit song "Latch," British singer-songwriter Sam Smith quickly rose to fame hitting sales higher than the soaring notes he's become known for. He has joined the ranks of superstar Beyonce as both have been nominated for five Grammys this year. Smith's debut album, "In the Lonely Hour" made U.S. chart history by going straight in at No.2 on the Billboard 200 shortly after its release in May 2014.
Smith sets the tone of his album with the cool and bouncy opening track "Money on My Mind." This feel-good song helps Smith to reassure fans that despite his rapid climb to fame his intentions are not greedy and, "I don't have money on my mind. I do it for the love."
After an upbeat opening that is sure to get you dancing, Smith brings the pace down to what has become his signature sound: calm and quiet but filled with core-shaking emotion. Leaping across scales, the 22-year-old sends goosebumps across your skin as he utilizes his incredible range to deliver key lyrics with a punch. It is this style that captured listeners' hearts in his Grammy nominated hit single "Stay With Me."
"I'm Not the Only One" begins with a melancholy piano intro but quickly escalates as Smith's voice rings out clearly, belting lyrics soaked in heartache. "You say I'm crazy, cause you don't think I know what you've done. But when you call me, baby I know I'm not the only one." The level of emotion packed into this single track will have you singing your heart out, filled with resent toward lovers of the past.
Just after he released his debut album, Smith revealed in an interview with Fader Magazine that, "'In the Lonely Hour' is about a guy that I fell in love with last year, and he didn't love me back. I think I'm over it now, but I was in a very dark place." Smith has proven that even the darkest of emotions can be used to create beauty as he has so skillfully done with his each of his tracks.
From rejection, to betrayal, to loneliness and even vengeful independence, "In the Lonely Hour" takes listeners on a strangely satisfying emotional rollercoaster. Smith sings with powerful honesty allowing listeners to connect with him to the point that they want to cry with him and laugh with him and maybe even punch the guy who hurt him in the face.
Toward the end of the album, Smith reaches a high point with his self-empowering track, "Restart." In the most upbeat song since the album's opening track, Smith sings about moving on. Changing his tone from heartbroken to confident and independent, he brings his album to a close with hopeful lyrics, "It was a Monday night when you told me it was over, babe and by the Friday night, I knew that I would be okay."
About the Contributor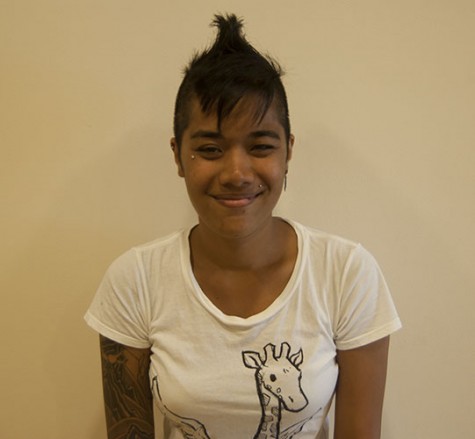 Nadia Fale, Staff Writer
Nadia Fale is a senior pursuing a degree in Communication with a specialization in Integrated Marketing. She was born and raised on the North Shore of...