Ten Tegan and Sara songs that you need to hear
Boasting a 13-year musical career with 7 albums, Canadian twins Tegan and Sara Quin started making music at the age of 15. In 1999 they released their independent debut album, "Under Feet Like Ours," and in the same year signed with Vapor Records. The duo has since sold nearly 1 million career albums and shared stages with artists such as The Killers, Neil Young, Weezer and Paramore.
With their first Hawaii show just around the corner on Nov. 21 at The Republik, here is a selection of underappreciated Tegan and Sara tracks that must be heard.
Channeling Dr. Seuss' Lorax, this tune speaks for the trees. The track opens with dream-like spoken word and whispering characteristic of the underground art scene that you expect to find in dusty coffee shop corners and Chinatown alleyways. For the full experience, play this song as you walk through city streets and you'll find yourself asking, "Who will save the trees? Will it be me?"
"There's a war inside of me. Do I cause a new heartbreak to write a new broken song. Do I push it down or let it run me right into the ground." Deep self-reflection resonates in these lyrics as Tegan and Sara take listeners along for a ride through the struggles of discovering self love.
Similar to, "How Come You Don't Want Me," this track is a straightforward hunt for answers. Filled with recurring lyrics such as, "Look me in the eye and tell me you don't find me attractive. Look me in the heart and tell me you won't go," this song refuses to beat around the bush.
With heavy instrumentals lilting in the background, listeners are put into an intense trance similar to that of extreme jealousy. The hypnotic state is strategically broken during the chorus allowing key lyrics to emerge. "So Jealous" is a musical masterpiece.
Utilizing steady power chords and drum beats, the Quin twins capture the excitement of fleeting young love. "I feel you in my heart and I don't even know you" and similar lyrics tell a nostalgic story of naïve love encounters.
A bouncy guitar intro joined by twin-tastic echoes and harmonies are key components to the stuck-in-your-head quality this track brings to the table.
The all-too-familiar internal chatter of infatuation is artfully captured in this catchy tune. While the theme of being unable to keep that certain someone off your mind is cliche, "Guilty as Charged" will have you swaying to the beat and singing along in the car.
Much like the accompanying tracks on "Heartthrob," it is the straightforward, full-disclosure nature of the lyrics that makes this track powerful. "How Come You Don't Want Me" is unapologetic in its melodic demand for answers.
Opening with gentle piano, the Quin sisters successfully sing a retrospective ballad without resorting to whining. Metaphor paints a strong introductory image. "Do you remember I searched you out? How I climbed your city's walls. Do you remember me as devout? How I prayed for your calls." Honest reflection allows for an approachable listening experience.
Certain beauty is found in the sadness and vulnerability expressed in this track. From the song's opening, "Stay, you'll leave me in the morning anyway" to the call-and-response style ending "Go (please stay), go if you want I can't stop you," the lyrics find power in a raw sincerity that allow listeners a unique emotional experience.
About the Contributor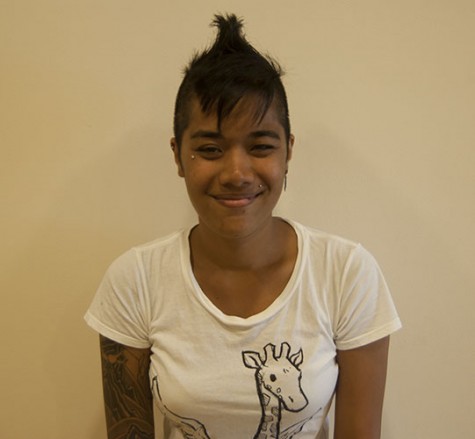 Nadia Fale, Staff Writer
Nadia Fale is a senior pursuing a degree in Communication with a specialization in Integrated Marketing. She was born and raised on the North Shore of...