Top 10: Places to visit in American Samoa
Lonely Planet listed American Samoa as one of the top 10 travel destinations in 2013, and it is a tourist attraction area from regular visits of cruise ships all over the world. If you ever plan a vacation to the heart of the Pacific, here are the top 10 places to make sure you visit.
10. $2 Dollar Beach
Known as a famous beachfront area for tourists and locals, the $2 Beach in the village of Avaio offers a shady place to rest as well as a variety of refreshments to chose from after a long ride to get there. Its name originates from the '90s because you only had to pay $2 to enjoy the exclusive, private area.
9. DDW: Don't Drink the Water
Don't Drink the Water, or locally known as DDW, is located near town area by Utulei Beach. The place is decked wit beautiful tribal paintings and Samoan souvenirs. It is such a warm welcoming place with delicious desserts like their double fudge chocolate cake made from scratch. It offers a variety of meal selections at an affordable price with family and friends. It is also a great place to have a few cocktails with the variety of alcoholic beverage selections. Just don't drink and drive.
 8. Fogama'a
The Sliding Rocks of Vaitogi offer a breathtaking view after a 20-minute incline hike. It is a great way to appreciate the green vegetation and the ecosystem of American Samoa. At the end of the hike, feel free to cool yourself down with friends in the welcoming waters of Fogama'a.
7. Tony's Bar and Grill
Tony's Bar and Grill is more of a home bar with a lot of friendly locals. It has a variety of bar food you can order as well as drinks that rival popular hotels and restaurants. If you're into live bands and affordable drinks, then this is the place to be. It is conveniently located near the runway of the only airport, so you can have some drinks before hopping out to your next destination.
6. Blunts Point
Blunts point is a trail where you'll witness remnants of history including a canon used by soldiers during WWII. Trees are surrounded everywhere as if your in a jungle making your way up a path called the tramway. You will soon get to your location far up a hill with good scenery to relax and enjoy the breeze. Have energy to take a 30-minute hike of exploring wonders of American Samoa? Then this hike will be fun for you.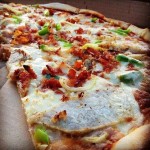 5. Paradise Pizza
Paradise Pizza located in the east side village of Satala is a place that will bring your taste buds to life with different varieties of toppings like Taro, Green bell peppers, eggplants and much more to fill up your delicious pizza. Some of the popular toppings tourists keep coming back for grow from the rich soil of American Samoa. If you want to satisfy your pizza craving, you won't be disappointed when you take bite out of Paradise.
4. Home of The Turtle and Shark.
Home of the Legend of The Turtle and Shark, it has been known that only the village members of Vaitogi can summon the turtle and shark when they sing the legendary hymn. Known for their blowholes and long stretches of white sand, it is a beautiful place to take photos.
3. Mount Alava
Mount Alava is American Samoa's highest peak. The hike up is challenging full of greenery and wild vegetation. There is a lot of history on Mount Alava. It was the home to the island's first cable carts in the early 1900s. The view from the top allows you to see all of the capital area as well as the vast ocean. it makes for a nice picnic area on the top. Just pack some snacks and water and prepare yourself for a roundtrip hike.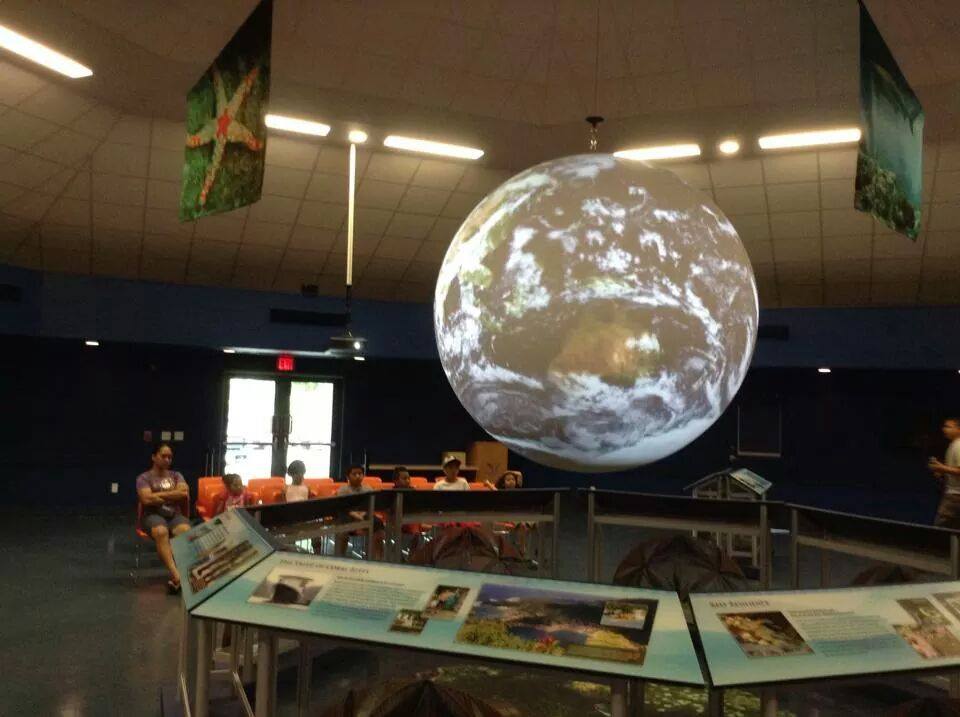 2. Tauese P.F. Sunia Ocean Center
They offer a tour where you'll experience fun facts, pictures and cultural resources about the ocean. There will also be creative presentations of different species roaming in the sea of American Samoa and educational tools to promote ocean awareness. The National Marine Sanctuary of American Samoa encourages good marine stewardship every day.
1. Sadies by The Sea
Sadies offer visitors accommodation on the rim of Pago Pago Harbor on the island of Tutuila in American Samoa. Most of the rooms are near the beach, which allows for a quick get away to swim, kayak, or just nap at the beach. With a restaurant and a bar on the hotel grounds, you'll never be famished or parched.
About the Contributor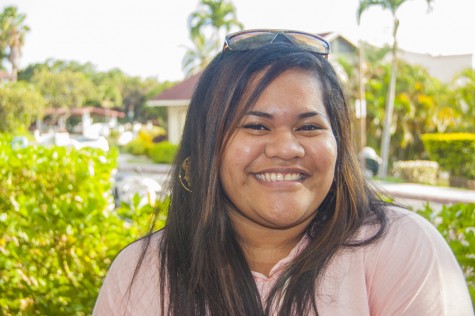 Victorian Lang, Staff Writer
Victorian Lang is from the heart of the Pacific called American Samoa and is a senior at Chaminade University. Victorian plans to move back home after...