African-American actors get more recognition in superhero movies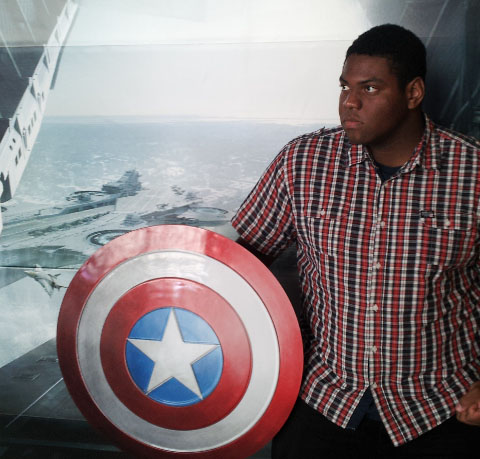 This is the year for African-American actors to show what they are capable of in superhero movies.
Samuel L. Jackson is Nick Fury again in "Captain America: The Winter Solider.", which comes out on April 4. Also, Anthony Mackie is in the movie portraying as Falcon. In May, Jamie Foxx portrays the iconic villain Electro for "The Amazing Spider-Man 2." Next year, the "Fantastic Four" will be rebooted, and Michael B. Jordan is cast as the new Johnny Storm, aka The Human Torch.
As a young black man who is comic book enthusiast, I'm ecstatic that these African-American actors are finally getting perceived as heroes and villains. It's about time for audience to see them in another perspective instead of being stereotyped into roles that are just comedic or dramatic.
This casting of black actors in roles that were originally white characters is a promising trend, not just to the general audience, but also to African-American children who will also get to praise black superheroes and characters as role models instead of just looking up to the white superheroes. It's time that they're being recognized more for their acting, and this is a step that the film industry needed to take.
Jackson's talent as Nick Fury is miraculous when he appears on screen. He's is one of  many actors that is well rounded from a playing a religious hit man in "Pulp Fiction" to a wise Jedi.
Even though Nick Fury was a well-known character (who is white) in the biggest of the Marvel stories – Captain America, Iron Man, Spider-Man, Thor and the Hulk – the audiences have accepted Jackson as Fury in six movies in the cinematic universe.
"There is a fragment of our society that is alive and having fun and not just consumed by politics and crime and poverty," Jackson said in an August 2013 article in USA Today. "People are still having fun."
Next month, "Captain America: The Winter Solider" will not only feature Fury but a new superhero, which is played by an African-American actor, will onto the big screen. Anthony Mackie portrays Sam Wilson aka Falcon, who is a Strategic Homeland Intervention Enforcement, and Logistics Division (S.H.I.E.L.D) agent who has the ability to fly via a wing suit and perform martial arts.
From an February article this year by ComicBook.com, Mackie found out that when he was offered the role, the fans' insistence on movies being identical to the original material was a bit perplexing.
"It's crazy how much they know, and if you deter from that, it's like 'Well, that's not authentic,'" Mackie said to ComicBook.com. "You know it's not real. It's made-up, so we can change it. 'No, no, that's not right. No, he's real.' Alright."
I'll admit I was worried when I found out that Foxx is going to be Electro for the Spidey sequel. Comic book fans are passionate, to say the least. And many were outraged that Foxx, a black man, got the role.
It doesn't matter. It's all about how the actor delivers the part in the film and how the audience reacts to it. Foxx won an Academy Award for his work of the biopic film "Ray." In "Django: Unchained," he entertained as a vigilante bounty hunter. I have no doubt he has what it takes to play the electrifying antagonist.
As for "Fantastic Four," while die-hard fans are outraged on having a black Human Torch for the reboot, my reaction is the same when Foxx was casted as Electro. The only movie I've seen Jordan in was Josh Trank's "Chronicle," but he showed the charisma and abilities to take on the beloved character of the Human Torch.
"I'm an actor, I have to do my job. I'm going to do my job the best I can and the way I've been doing it my entire life, my entire career," said Jordan, according to Comingsoon.net, which translated the quote from Cinefilos. "Human Torch is one of my favorite characters, so I'm going to give it my everything."
The one time that a black superhero was featured was the 2008 film "Hancock," who was portrayed by Will Smith. Hancock was a drunken hero who doesn't give a care in the world and saves people while destroying property near him. The movie had an interesting storyline up until the second half, which turned into a train wreck.
Despite on the reactions of the recent casting, people waste their time in jumping to conclusions of how characters are going to be different based on the color of their skin. It's too soon to judge on the outlook of the character for the upcoming films. You must wait for the release, and if they do a bad job then you can critique all you want.
African-Americans are now stepping into a new phase in the film industry. It's time for them to prove that they can act the same types of roles as the white actors.
About the Contributor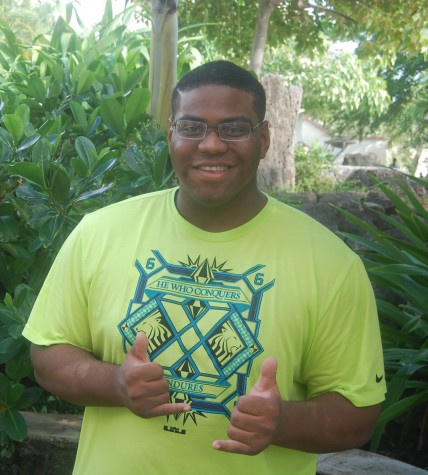 Dray Thompson, Staff Writer
Dray was born and raised from the island of Guam. He is attending his junior year at Chaminade University and pursuing a bachelor's degree in Communication/Broadcasting....