Top 10 African-American TV shows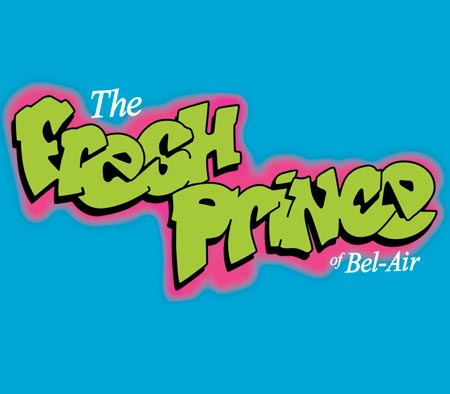 As Black History Month passes us by I find myself thinking about funny, creative and/or intriguing African-American shows there have been.
Here are my Top 10 black TV shows.
10. Everybody Hates Chris
This show is on my top 10 list because Chris Rock is the narrator of the show talking about himself during his younger years. While looking back into his past Chris explains what went on and how he began loving comedy. Terry Crew plays Chris's father (Julius Rock) and is known for being really cheap. He has an older brother and an older sister.
9. The Waynes Brothers
This show is about Shawn and Marlon Williams are two brothers who live in an apartment in Harlem. Shawn owns a newsstand in a busy building, which he and his brother work. His father John "Pops" Williams owns a diner and Dee Baxter works as a well-known security guard. Marlon and Shawn are true brothers off the set and were inspired to make a show that portrayed how they could be funny in multiple situations.
8. The Bernie Mac Show
This is a show about the comedian Bernie "Mac" McCullough and his wife Wanda taking in his sister's three kids. This was funny and showed Bernie Mac's diverse comical humor. He expressed to viewers his capabilities of playing a role of a "father" that teaches life lessons, while keeping his comical sense of humor.
7. The Chappelle Show
This infamous show is a comedy sketch series that brought creative yet boldly stereotypical, sexist and racist humor through episodes. Dave Chappelle has succeeded as a phenomenal sketch enthusiast then decided to continue his talents elsewhere after three seasons. He either ran out of humor or he knew that he was going a little too far; nonetheless the show was a worldwide hit.
6. The Steve Harvey Show
Steve Hightower (Steve Harvey) plays an old 1970s funk legend who is now a music teacher/vice principal at Booker T. Washington High School on Chicago's West Side. Budget cutbacks mean Steve also had to teach drama and art, much to his surprise. Cedric Robinson (Cedric the entertainer) is a coach at the high school, and Steve's long-time best friend. The principal of Booker T. Washington High is Steve's former classmate, Regina Grier (Wendy Raquel Robinson), who Steve affectionately calls "Piggy," due to the fact that she was overweight when she was a kid. Steve Hightower is a teacher that all the students come to when things are going wrong at home or in school. He is like a father to his students, which makes this show a Top 10 product.
5. The Game
This TV series is a great show that captured many Americans due to the compilation of African-American athletes and them living their dream of playing in the NFL. The main cast was Derwin Davis, a wide receiver for the San Diego Sabers, is and husband of Melanie Barnett. Jason Pitts, a retired wide receiver from the Sabers now a talk show host. Malik Wright, the superstar quarterback with drug problems, is the son of Tasha Mack, an agent in the realm of sports. This TV show is a drama filled series that gives you insight on the do's and don'ts on and off the playing field.
4. Family Matters
This TV series is another great show about an upper middle-class African-American family (The Winslow) living in Chicago, Ill. The show featured Carl Winslow, a police officer and his family: wife Harriette Winslow, son Eddie Winslow, elder daughter Laura Winslow and youngest child Judy Winslow. This show quickly transitioned to being about Steve Urkel, who was known for being comically clumsy and his crush on Laura. This show is comical and family oriented with educational messages.
3. Fresh Prince of Bel-Air
This show has presented its versatility in humor, creativity, great star appearances and family filled fun. The show is formed around the star Will Smith when he gets into a fight in the hood of West Philadelphia, his hometown, who then moves to Bel-Air in California with his Aunt Vivian Banks and her family: husband Philip Banks, cousins Hillary Banks, Carlton Banks and Ashley Banks. As Will lives with his distant relatives, he learns about the educated part of the family; going to an all-boys school at Bel-Air Academy with his cousin Carlton and Will experience the life of high school men.
2. Martin
The show is a predominantly African-American TV series that had a huge impact on the Home Box Office (HBO) from 1992-97 and beyond. He played a comical disk jockey with a girlfriend named Gina Water. The show was a hit due to Martin Lawrence, his temper and his outlandish nature and his smart-mouth comments toward his friends and neighbors.
1. The Cosby Show
This is my number one show staring Bill Cosby because his amazing ability to re-shape society's perception of African-Americans at the time. Bill is an American comedian, actor, author, TV producer, educator, musician and activist who starred in his own sitcom. The Cosby family was a positive portrayal of an intelligent, affluent, African-American family in a comically appealing way.