Hard to resist those guilty pleasure foods
Everyone has foods that give a guilty little pleasure.
For some people, it's a favorite food that's fried or doused heavily in sugar.
It's the type of food that you take one bite of and automatically think about the five miles on the treadmill you're going to need to work it off.
Come on, we can all name more than 10 foods that we try to stay away from but keep crawling back for more.
In Hawaii, guilty little pleasures can be found everywhere. Since this island is diverse and small, sweet treats and anything considered "bad for you" go around like the plague.
Take the butter control at movie theaters, it's an all-you-can-eat heart attack. Don't get me wrong; I believe enormous amounts of butter are horrible for a person's body, but I just can't get enough of the oily, buttery goodness. The two best places for all-you-can-eat butter in town would be Kahala Mall and Koko Marina's movie theaters.
"Excuse me, can I have a side of popcorn with my butter?"
Every year, it's cookie Christmas when little girls stand at the exits of supermarkets trying to sell their delicious Girl Scout Cookies. These cookies are so addicting that once you buy a box, you're hooked for life.
I'm always in a constant battle between going to the store and to buy the things needed or just to get another box of those delicious, scrumptious cookies.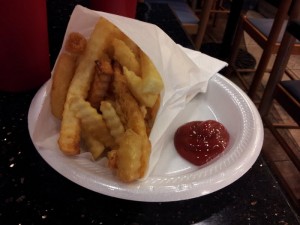 My favorites are the Thin Mints and the Peanut Butter Patties; I'll openly admit I'm a fatty at heart. Once I buy a box I hide the evidence before my boyfriend finds out and scolds me for the pounds I'm applying straight to my thighs.
The deliciousness of crinkle cut fries from Regal Dinner/Bakery is addicting and will constantly leaving you wanting more.
What's so appealing?
The taste.
Regal's fries are unbelievably fantastic; McDonald's got nothing on them.
The fries are made with the same oil as the donuts; you can taste the sweetness. It's so bad that I have to get them every time I go to McCully Shopping Center. I need to have the crinkle cut fries, Mickey D's and Burger Queen won't do. Even staff writer Rick Pefley can agree with me on this one.
The best Coco Puffs on the island are at Liliha Bakery. When walking into the store, there's always a constant battle whether or not I should get just one or one dozen of these delectable little treats.
I don't go down that side very often but when I do I have to grab Coco Puffs. Some time's its like my life depends on it.
I'm so addicted to it that some times I feel like Gollum, from the "Lord of The Rings," and the Coco Puff is my "precious."
Bubble drinks have become a past memory. However on Wilder Street, in the middle of Makiki Village, a Korean lady runs a bubble drink stand and my god is it heaven.
If you like your bubble drink to be overflowing from the lid and give you a burst of flavor when you take your first sip then this is where to go.
This is the drink destination of all the elementary, middle and high school students in the district. When school is out they stand in a long line just to get a bubble drink.
I walk 10 minutes from my house in the heat just to get this when I'm craving it. I sit at the park, finish my drink and quickly get rid of the evidence before I go home. Cause if I'm caught I get major scolding's from my boyfriend for even thinking about drinking it.
Don't judge me and my 40,000 calories of guilty goodness.
About the Contributor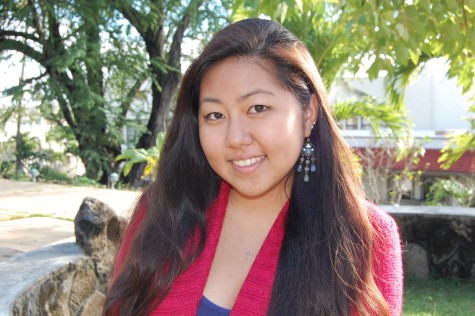 Keri Lynne, Staff Writer
Keri is a Communications Broadcasting major and an Environmental Studies minor. She works as a reservationist at Hawaiian Parasail, where she spends all...