Top 10: Movies filmed in Hawaii
Hawaii has been a popular place to film in lately. "Catching Fire" from "The Hunger Games" series was filmed here on Oahu last December, and it's not the only film that's been shot here before. Maybe while watching a movie in the past, you've seen a background that looked similar to paradise.
Here are the top 10 movies that were filmed in Hawaii:
10) "Princess Kaiulani"
In this film, one of the most recognizable places seen is Iolani Palace. This movie was shot in Oahu, and is about the life of the last Hawaiian Queen. Although this movie is about the queen's life, it's historically inaccurate. She did not die of a broken heart.
9) "The Karate Kid, Part II"
Picking off where the first movie ended, main character Daniel LaRusso follows his mentor, Miyagi, to Okinawa. "Okinawa" in this movie is actually Oahu. The Okinawan village set in this movie was recreated in Kahaluu. The original "Karate Kid" franchise came out over 20 years ago. Despite the films being older than I am, I remember watching the first movie on television when I was a kid and loved it. I felt the first movie was better than the second one.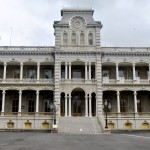 8) "Even Stevens Movie" 
The "Even Stevens Movie" is the conclusion to the Disney series "Even Stevens." In this film, the Stevens family has "won" a vacation to the tropical island, Mandelino. However, the truth is, Mandelino does not exist and the tropical paradise they are in is fake. They are in a reality show. The Stevens families are eventually pitted against each other for survival because Louis, the son, destroyed their house. The destruction resulted in getting shunned by the "villagers." This movie was filmed at Kualoa Ranch, Waimea Falls Park, Polynesian Cultural Center and Lanikuhona beach. You can see Ko Olina towards the end of the film. "Even Stevens" is a nostalgic show that aired when I was a kid on Disney. It was one of my favorite shows, so I was really sad when it ended.
7) "Battleship"
"Battleship" is about a fleet of ships battling aliens. This movie is one of the more recent films that was shot here in Hawaii, and it was filmed in Maui and Oahu. Several of the scenes were filmed in Pearl Harbor, where the warship USS Missouri, also known as "Mighty Mo," was "resurrected" and made an appearance in the film. The Missouri is currently "retired" and the last warship built in the United States. It was the site where Japan surrendered in World War II. Our very own CUH communication professor, Hans Chun, was an extra in this film.
6) "50 First Dates"
50 First Dates, starring Adam Sandler, is about Henry Roth who is afraid of commitment. He meets Lucy, with whom he quickly hits it off. The next day, however, she claims not to know him. He soon finds out she has short-term memory loss. She wakes up every day thinking it's Sunday, October 13, of last year. Roth, realizing he is in love with Lucy, decides to make Lucy fall in love again and again (even if she forgets him), and devises different ways to meet her each day. "50 First Dates" was filmed in Kualoa Ranch, Waianae, Heaeia Kea Harbor, Sea Life Park, and Makapuu Lighthouse. In the trailer, you can see a road in Kualoa Ranch where Lucy hits Roth's friend with a bat. This bitter-sweet film will makes you appreciate the time and memories with your loved one.
5) "Tropic Thunder"
"Tropic Thunder" is a hilarious movie about a group of actors making a fictional Vietnam War film that was based off the book "Tropic Thunder," a memoir of Vietnam War veteran John "Four Leaf" Tayback. The director of the movie is unable to control his actors, and the production of the movie is running late. Threatened to have the movie cancelled, the director decides to follow Tayback's advice. He throws the actors into the Golden Triangle, one of the world's extensive opium-producing areas and home to the Flaming Dragon Gang. "Tropic Thunder" was filmed in Kauai and is the largest production filmed there. Their filming locations on Kauai include Lumahai Valley, Hanalei, Guava Kai property, and Bishop Estate. The fake trailers at the beginning of the movie were sheer genius, and I would watch "Satan's Alley," starring Kirk Lazarus and Tobey Maguire, if it was a real film.
4) "Pirates of the Caribbean: On Stranger Tides"
In this film, Johnny Depp reprises his role for the fourth time,as Captain Jack Sparrow. Sparrow and Hector Barbossa, King George II's privateer, embark on a journey for the search of the fountain of youth. "On Stranger Tide" was filmed in Kaneohe Bay and Halona Cove (Cockroach Beach) near Sandy. The boat, "Black Pearl," docking in Kaneohe Bay.
3) "Forgetting Sarah Marshall"
Peter Bretter, a music composer for a TV show, was dumped by his girlfriend of five years, Sarah Marshall. Trying to get over his breakup, he goes to Hawaii. Unfortunately for him, his ex-girlfriend, along with her new boyfriend, is also there (Hawaii) and staying at the same resort. "Forgetting Sarah Marshall" is primarily filmed in Oahu. The movie featured Turtle Bay Resort where the majority of the movie takes place. This movie is one of my all-time favorite films. Jason Segel, Mila Kunis, Russell Brand, and Kristen Bell did a fantastic job playing their roles, and the movie was hilarious and enjoyable.
2) "The Descendants"
"The Descendants" is about land baron, Matt King, who tries to reconnect with his two daughters after his wife fell into a coma from a boating accident. He later finds out his wife had been cheating on him and decides to find her lover. "The Descendants" takes place in Oahu and was filmed on the islands of Kauai and Oahu. On Oahu, when you see the King's comatose wife in the Queen's Medical Center, the film crew is actually filming in Queen's Medical Center. Another scene in the movie, where the King family stands on a cliff and looks at the land that belongs to their family, is Kipu Ranch in Kauai. The movie won many awards which included the Oscar's Best Writing award. I felt the camera crew did a good job shooting Hawaii's scenery and capturing the island's beauty.
1) "Jurassic Park"
"Jurassic Park" is about a theme park on a tropical island that has cloned dinosaurs. The dinosaurs were created from the DNA extracted from insects preserved in amber. The theme park suffers a power break down which causes the dinosaurs to run amok."Jurassic Park" was filmed in the island of Oahu, Niihau, and Kauai. Most of the tropical scenes in the film were shot in Kauai. One location filmed in Kauai would be Blue Hole, where the posts that were attached to the Jurassic Park gate are still there. If you remember the scene of stampeding dinosaurs, that was filmed at Kualoa Ranch in Oahu.
About the Contributor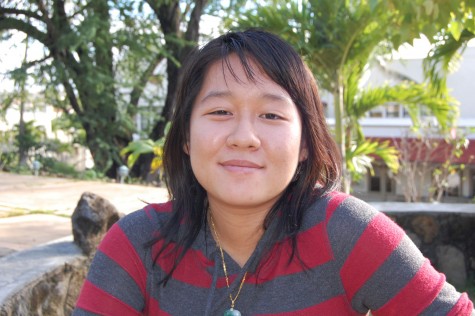 Jasmine Cho, Staff Writer
Jasmine Cho graduated from President William McKinley High School. She is currently a sophomore at Chaminade University of Honolulu and is majoring in...