Top 10: Hottest athletes in the world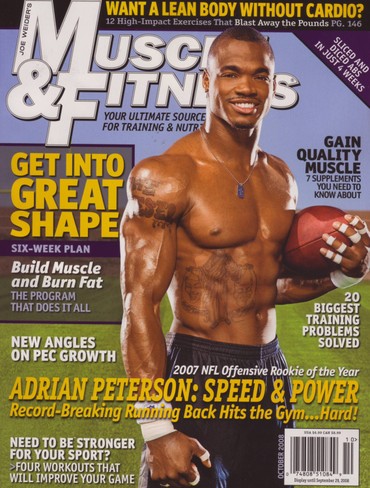 While it is easy to admire athletes solely for their incredible talents, it also doesn't hurt to admire them for their amazing bodies. Whether it is David Beckham showing off his abs in a Calvin Klein ad or Alana Blanchard showing off her fantastic figure in a surf contest, athletes of today are hot and fit. Here are the Top 10 hottest athletes currently playing sports around the world today.
10. Mark Sanchez
The 26-year-old, 6-foot-2 New York Jets quarterback has an annual salary of $3.25 million. Sanchez has been previously linked with both Sports Illustrated model Kate Upton and Eva Longoria and is currently single. In his spare time, Sanchez likes to cook and even worked in the kitchen of a restaurant while at USC.
9. Alex Morgan
The 23-year-old American Olympic gold medalist women's soccer player has an annual salary of $70,000 without endorsements. Morgan is currently in a long-term relationship with Seattle Sounders midfielder Servando Carrassco. Morgan graduated UC- Berkelely in 2009 with a degree in Political Economy.
8. Maria Sharpova
The 6-2 Russian tennis player is recently single after ending her engagement to Turkish basketball player Sasha Vujasic. Sharpova has won 27 WTA single titles and is currently ranked No. 2 in the world.
7. David Beckham
Arugably the hottest athlete of all time and one of the most recognized names in soccer, Beckham has been in countless modeling advertisements and has a yearly salary of $3 million, not including endorsements. Beckham has played for Manchester United, Real Madrid and is currently playing for LA Galaxy. Beckham has been married to "Posh Spice" for 13 years and the couple have four children.
6. Hope Solo
The 31-year-old U.S. women's soccer goalie recently married American football tight end Jerramy Stevens. The 5-9 goalkeeper has played for the women's national soccer team for 13 years.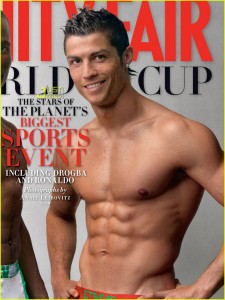 5. Cristiano Ronaldo
The 27-year-old Real Madrid player is currently in a long-term relationship with Sports Illustrated model Irena Shayek. Ronaldo is the captain of the Portuguese national team. He makes $12 million annually, without endorsements. And he is ridiculously hot. Ridiculously, hot.
4. Dwayne Wade
The 6-foot-4 point guard for the Heat is currently making $17 million per year without endorsements. Wade is known for being philanthropic and even gives 10 percent of his salary to a church in Chicago. Wade has no tattoos and studied broadcast journalism while in college in Marquette. He also wears a size 15 shoe, if ya know what I mean …
3. Steven Gerrard
The Liverpool soccer captain currently makes $7.28 million per year without advertisements. Gerrard has played for Liverpool since 1998 and is married to Alex Curran. The couple has three children.
2. Adrian Petersen
The 27-year-old Minnesota Vikings running back, nicknamed "Purple Jesus," is currently making $8 million annually without endorsements. Petersen has two children and graduated with a degree in Sociology. And has the best body ever. Ever.
1. Alana Blanchard
The 22-year-old Kauai native is a professional surfer and bikini model. Blanchard has sponsors ranging from Rip Curl to Red Bull. Blanchard likes to stay active and hang out with friends and family in her spare time.
So there you have it: the Top 10 hottest athletes in the world. Are there any that I left out? Feel free to comment below and share your favorite!
About the Contributor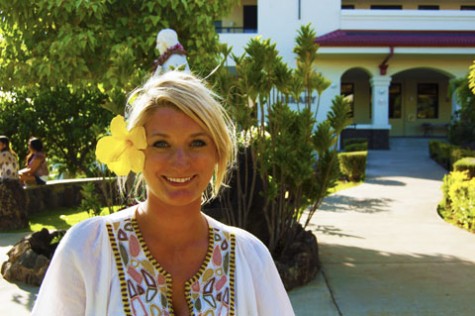 Jenni Chinchar, Staff Writer
Jenni Chinchar was born in Cincinnati, Ohio, and raised in Charlotte, North Carolina.She is a junior at Chaminade University, where she majors in Broadcast...