Top 10: Cheap Valentine's Day Dates
Valentine's Day is one of the many times in the year that can completely break your wallet, especially for a college student who is already broke. On this romantic day, people want to do something special for their significant other like going on a dinner cruise or doing a fun and expensive activity together. However if you have only been together for a short period of time and you don't want to sell a kidney or drop $200 to take your girlfriend/boyfriend out, check out my Top 10 cheap Valentine's Day dates.
10) Tour on The Bus
The best things in life are free, in this case there cheap. Catch the bus and make it a personal tour. The bus stops at all the locations where tour buses go to and even some closer locations. You can hop off whenever you want and walk around. Then take your bus pass and get back on and finish your tour. Be sure to have Internet connection so that you can search different locations to go too.
9) Hiking
If you're an athletic couple, do a hike. Hike Koko Head, Seven Bridges or even Stairway to Heaven; make it a day to do all the different hikes that you always wanted to do.
8) Picnic at the Park
Picnics are normally at the beach. But why not change it up and make it at a park instead? You can entertain yourselves by people watching and making up a story out of whatever you see people do. Pack up peanut butter and jelly sandwiches, a couple drinks, even a radio.
7) Fireworks Display
Fireworks are always a beautiful display of color in the sky. It always strikes a nerve when viewed up close, so go and grab your guy/girl and hunker down on the hood of your car and watch the beautiful display in Waikiki. My advice is to grab a stall in the Ala Wai Boat Harbor; you should be able to see it perfectly there. However to watch the fireworks display you will have to delay your Valentine's Day to the 15th.
6) The Beach
Take a dip in the ocean and swim with the fish; make it a whole day event. Jump from beach to beach. Start at one close to home and make your way to one that's far away. For example, if you start at Ala Moana make your way to Sandy's or even Kailua Beach and grab some shave ice in-between to cool you down.
5) Romantic Dinner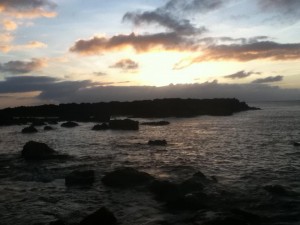 Everyone likes to eat, and the best way to a man or even a woman's heart is through his/her stomach. It doesn't have to be expensive, as long as it shows that you tried. Make it romantic. Tell the other person to dress up like you're going to a fine dinning restaurant, light some candles and pull out a nice bottle of wine (if you're over 21).
4) Treasure Hunt
Make a treasure hunt for the person you love. Hide little clues all over the house telling he/she where to look. Then at the end, have a great little treasure hidden like a single rose or even a poem just to show how much they mean to you.
3) Movie Day
A. Have a movie day. You can go to the theaters and pay for a morning showing/a matinée movie. Then from there, jump movies. However it is not advised to jump movies without knowing the risks being taken. If you are caught, you will either be escorted out of the theater, be banned from coming back or in the worst case, get arrested.
B. Another great movie day idea would be Netflix; if you don't have an account don't worry. There's a one-month free trial, and you can watch all the best Valentine's Day movies they offer. Snuggle up in a blanket on the couch with you sweetheart, have some popcorn and enjoy a day together.
2) Sunrise and Sunset
Chase the day; watch the sunrise and sunset together. Start near Makapuʻu and watch the sun rise together in your car, on the beach or at a lookout. Then end your day by watching the sunset at Sunset Beach or Shark's Cove in North Shore.
1) Concert
Go to the Neil Blasdell on Feb. 14 and listen to the K-Ci and JoJo concert. Set up a good spot by the door where the music echoes out of the arena for you and your special someone. Lie out a beach towel or blanket on the hard cement and listen to the romantic music throughout the night and let them know how special they are to you.
Hope these cheap Valentine's Day date ideas help you.
About the Contributor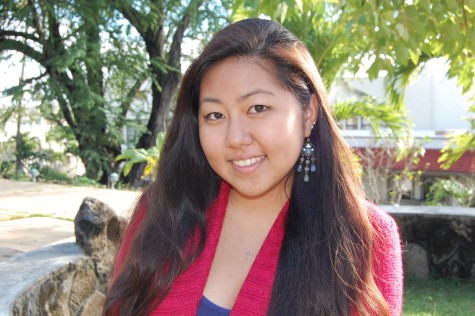 Keri Lynne, Staff Writer
Keri is a Communications Broadcasting major and an Environmental Studies minor. She works as a reservationist at Hawaiian Parasail, where she spends all...