Caan's insults aren't aloha spirit
Scott Caan is known for his recent role in Hawaii Five-O as Danny "Danno" Williams. Now the locals know him as the celebrity that insulted their home. Hawaii, which has been giving Caan nothing but aloha spirit the whole time he has been living and filming here, was the brunt of his late-night wrath last week, on Chelsea Lately.
"Everything's very slow motion." Caan said when asked about Hawaii. "I pick up the cup and they slowly pick up the cup, you know what I mean. Everything's too relaxed for me. I like to hustle and there's no hustle there."
During an interview on Chelsea Lately, which aired on Jan. 24, Caan openly insulted the state when he said that he doesn't like living in Hawaii. On top of that he also said that his girlfriend deserves a "Purple Heart" for staying with him and living in Hawaii because she doesn't like living in Hawaii too.
When Caan says that he doesn't like living Hawaii, to many local people it becomes just as insulting as Paris Hilton once saying that homosexual men are "disgusting" and that "most of them probably have AIDS."
Then when he was asked about the food, he responded, "It sucks."
Hawaii has many different varieties of food; I don't understand how he doesn't like the foods when there are so many choices. To just flat out say that it sucks is insulting to the people who work at and own the restaurants that he has previously eaten at.
It's safe to say that when he goes somewhere, he may get quite a shock when he finds out that he doesn't get the same type of treatment he had once before.
Even though he had issued a public apology saying, "I am truly sorry for my comments …" and that, "Jokes are always a part of late-night talk shows," the damage has already been done.
Locals are fanatics when it comes to Hawaii, and they don't forgive when you insult their home
Take American Idol's third season for example. When locals found out that Jasmine Trias is from Mililani Town, they automatically supported her. Even though she received some pretty harsh criticism from the judges on her performances, the locals were the ones pushing her through to the final three.
In this case, don't bite the hand that's feeding you because the hand that's feeding you can bite back too.
About the Contributor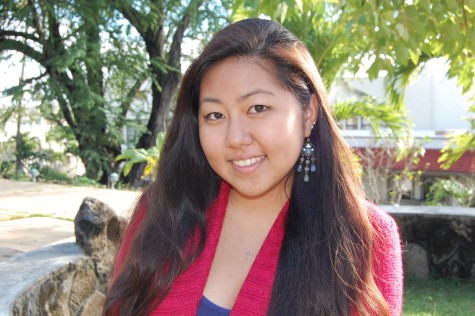 Keri Lynne, Staff Writer
Keri is a Communications Broadcasting major and an Environmental Studies minor. She works as a reservationist at Hawaiian Parasail, where she spends all...