To ban or not to ban
When tourists think of Hawaii, what might come to mind are its white sandy beaches, palm trees seasoned with ripened coconuts and lukewarm water that pleases the gods. Maybe on occasions, their thoughts may be of tanned girls and guys in grass skirts swaying their hips to the soft tunes of a ukulele, while they lay out on the beach snacking on pineapple slices and sipping a piña colada.
For the locals, tourists are associated with crowded beaches and traffic jams. It's an annoyance. Others who are optimistic about tourism claim its easy money. Both sides are valid, though the beaches of Oahu are now crowded as ever. You can find tourists on just about every beach on the island. It doesn't take long, especially on this island, for commercial activities to be established further jam-packing our beautiful beaches with strangers.
Recently at the Kailua and Kalama Beach Park, there has been the issue regarding whether all commercial activities in the park and along the beaches should be banned. It has always been somewhat of an issue, but was left as a matter of little significance because there weren't many tourists to begin with.
Then one day, big tour buses started dropping massive numbers of vacationers to walk around the east beaches. The crowd became a major pain for the community putting forth the issue as top priority for the residents of East Side, Oahu. The city residents obviously did not like it. They don't want their beaches and their neighborhoods to become the next Waikiki.
The problem I have is that a lot of the businesses there employ many local people, most of whom are residents of Kailua. It raises the question—is it the right thing to do? The economy is down and jobs are hard to find. The last thing we need to do is take jobs away from people. It's not fair.
The commercial activities there are popular by locals and tourists alike. There are the options of going kite surfing, kayaking, paddling, surfing, bicycling, etc. It was nice because, instead of having to haul all the necessary equipment to the beach, you have the choice of renting them out. Believe me, cutting out all the hassle makes for an enjoyable day with the friends and family.
So why cut out something that so good?
Kele Palafox, 26, who has been a resident of Kailua all his life, claims that majority of people who voted against having commercial activity are not the majority of Kailua residents.
"The silent majority are not speaking," Palafox said. "It's a problem. I'm also against buses bringing down huge numbers of tourists, but we shutting down some of the small businesses that were already here unnecessary.
Kailua beach was where I had my first kite boarding lesson. Every so often, my friends and I would make a trip out there to rent out kayaks and boards to enjoy a fun-filled day. The point is the small businesses there did not attract only tourists. Their target market mostly consists of Oahu locals.
Justin Paleka, 30, who has also been a resident of Kailua all his life, claims that he had no say in the issue.
"Yeah, big buses filled with tourists is too much, but don't shut the whole thing," Paella said. "My sister used to work at the kayak station."
Banning all commercial activities at the Kailua and Kalama Beach Parks is too extreme. Instead, the city leaders and Hawaii leaders need to figure out a way to regulate the problem. There are other alternatives.
About the Contributor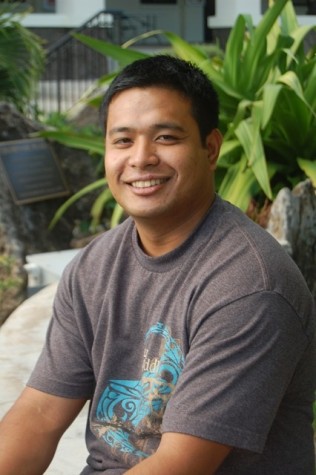 Patrick Reeder, Staff Writer
Mr. Patrick J. Reeder was raised in Hawaii Kai. After completing high school and saving up enough, he moved to Santa Barbara, CA. to party it up. Eventually,...