Gas pains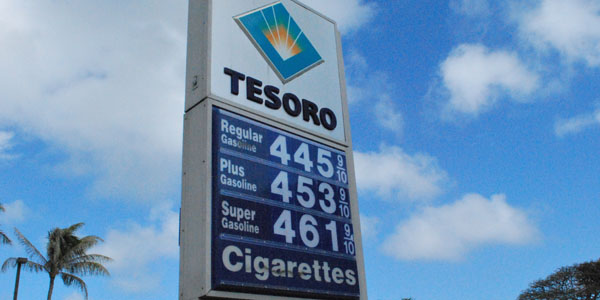 When I was 8 years old, I went to visit my grandmother in New Jersey. I remember going to a full-service gas station. As we sat in the car, she and my mother started to talk about how expensive gas prices. At the time, gas was about $1.30 gallon. I cannot help but laugh at that memory now.
According to http://hawaiigasprices.com/, the lowest gas price per gallon in Hawaii is $4.29 at Lex Brodie's on Farrington Highway. The most expensive price is $5.09 at Chevron on Kuhio Highway. The gas stations around Chaminade pretty much split the difference.
If this madness of the gas prices rising going to continue, I am just going to sell my car and buy a bike. For me, a college student whose wallet is basically empty, gas prices is making life harder. The frustrating part is that gas prices are still rising. Before I know, it gas is probably going to cost $5-$6 gallon. By that time my car will being sitting in my garage gathering dust because I will not be able to effort driving out the drive way.
The sad part about gas pricing is that just because it is at this price now, it does not mean it will be at that price tomorrow. One time I waited to get gas until the next day, and when I went to fill up the next day it had risen about five cents.
At the beginning of the year, I paid between $20 to $30 to fill up. Now when I go to the gas station to fill up my tank, when it's about on empty, I spend close to $50 most of the time. Plus I am getting gas once a week.
Since the raise in gas prices, I needed to change some of my driving habits. Before I used to go home between school and work. However, now driving back and forth from Hawaii Kai to Chaminade to Ala Moana, that just wastes gas. On the weekend instead of driving to work, I try to car pool. The worst is that I became lazier. Now when I am home, I do not go out. If I do not work or go to school, I would normally go out for an hour or so but I feel that is just a waste of gas.
An article that came on out in March 22 from Hawaii News Now said that when Hawaii gas prices went up to $4.37 a gallon, it made it 25 cents per gallon more expensive than a month ago and 34 cents more a gallon expensive than last March.
For people who are already having a hard time with gas prices now, I have some sad news for you. In an article on March 20 at LA Times, written by Ronald D. White, gas prices are going to keep on rising, probably to May, according to Patrick DeHaan, senior petroleum analyst for GasBuddy.com. The largest reason is that some gas stations are now changing to summer gasoline, which is made to lessen the evaporation of pollutants during sunny, warm weather. However, it is higher in price when compared to winter gasoline.
I guess one can say that during our summer time when people like to lay back, relax and do nothing, now during this time, one should do exactly that. However, there are better ways than that to save gas. If one is going out with friends, take turns carpooling. Even though it is hot now but getting hotter going into summer, it might be best to roll down your car windows instead of using your air conditioning. Even though we cannot stop gas prices from rising we can find little ways to stop wasting so much gas.
About the Contributor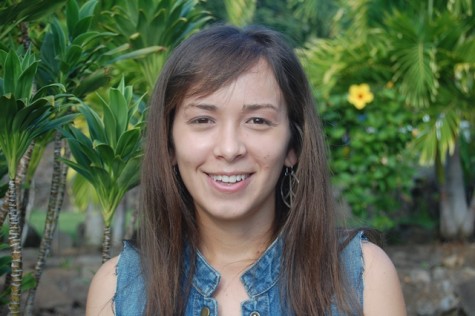 Jena Stomber, Staff Writer
Jena Stomber, a senior at Chaminade University, likes to write about good places to eat for the Silversword. She majoring in Communications in Marketing...