Lack of support for Black History Month discourages students
Black History Month has been a little silent here at Chaminade University. While there are not many African Americans students, faculty and staff on the campus, the history and race are hardly represented this February.
While individuals look to the leaders of the Black Cultures United Club to take the lead, the load of the month may be a little too heavy for just one club to carry. The month has enough days for other members of the campus to take the lead and show people what this month is about. The only event that has been planned by the university is the black History Month Concert.
The concert staring the Heritage Singers was held at the Mystical Rose on Feb. 26 at 4 p.m. While this concert was open to the public and advertised on campus students rarely show up. The students were not motivated enough by the concert to attend. The students are not asked to participate in the concert, and that is something that may harm the attendance of the students.
To make the month more successful and entertaining to the students, there needs to be some ideas from the students. The students need to get more involved through their writing classes. The students in essence need to have a voice about Black History as well as the history they are surrounded by.
The concert included selections from people in the public sharing their thoughts on Black History, in the form of poetry or a short story. To add to the entertainment of the night, the Heritage Singers swayed the Chaminade crowd with their voices.
Hosting a concert during the last week of February is not enough for a month that is barely mentioned on campus. The concert does not reach a large enough crowd of students to give them the proper education about Black History that they need, but it does reach some.
"I was blessed to have such wonderful entertainment from the Heritage Singers this Sunday night," said Jonathan Amey, a senior at Chaminade University.
"It was a very interesting experience that I enjoyed greatly," said Glenn Yri, a junior at Chaminade University.
The Black Cultures United club on campus has planned a Black History human board game, but due to scheduling conflicts of the venue, the proposed date of the event has not yet been announced.
"Black History is rarely 'advertised' as it should be," said Bri Winn, president of the Black Cultures United Club. "Yes I understand that there are a variety of ethnicities here, but black history is more of a movement than just a moment to celebrate," "It's hard to celebrate without a lot of support."
About the Contributor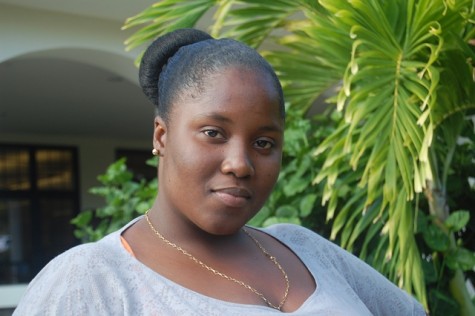 Dyon D. Auguste, Staff Writer
Dyon D. Auguste was born in St. Lucia, one of the many islands in the Caribbean. She moved to St. Croix, one of the Virgin Islands at the age of 10 and...