Top 10: Events Happening on Oahu this Semester
The New Year offers fun and excitement for new adventures and New Year's resolutions. There are also many events offered to the general public. Most of these events are free with a wide variety of entertainment, whether you're looking for tasty foodie adventures or discovering a range of cultural events in your local town, Oahu has events that meet your craves for the beginning of the new year.
1. Waikiki's Farmers' Market January 24 – This year's Farmers' Market – "Supporting Education Year Round" takes place at Jefferson Elementary School from 8 a.m. – 2 p.m. This event is for supporting local businesses in connecting with our community, as well as, supporting the students attending Jefferson Elementary School. It is open to the public, a visitor attraction where you may find craft hobbies and food and beverages.
2. Chinese New Year at Eat The Streets January 30 – Eat The Street's event at 4 p.m. – 9 p.m. celebrates the Chinese New Year. Foodies love to gather at these events to tastes the different versions of Chinese food delicacies. A must try at this event is one of the dishes featured: Paul's Poppers with a chinese twist of lup cheong, char siu, green onions, imitation crab and cream cheese.
3. ArtafterDark January 30 – This event takes place at the Honolulu Museum of Art from 6 p.m. – 9 p.m. Modern Love is the theme of ArtafterDark and this exhibit portrays the perspectives of 20th-Century Japanese artists on sexuality in terms of global social issues. Masami Teraoka and Yumiko Glover are two Japanese artists living in Hawaii who are featured in this exhibition that touch on women's rights and the AIDS crisis.
4. HNL Night Market Presents Pow Wow February 14 – Looking for ideas to take your valentine? From 6 p.m. – 11 p.m., vendors from all over Oahu come to gather around the streets of Kakaako. In general, if you're looking for a fun and exciting event to go to during this upcoming weekend, HNL Night Market has great, live entertainment to keep the night going smoothly, food vendors that might just interest your taste buds, and clothes of Oahu vendors that might catch your eye on a new look for the new year.
5. Eat The Streets: Chocolate February 27 – Takes a turn for a sugar rush, in this event from 4 p.m. – 9 p.m. All food vendors will manifest their abilities to incorporate chocolate into their foods, whether it's for a surprising twist to a whole new innovative way to eat chocolate as part of your entrée or to go for the safer choice as a dessert.
6. Punahou School Carnival February 6-7  – This event is open to the general public during the early to mid of February and is one of the many known events year round. Punahou School offers a carnival with fun live entertainment, snacks, and rides. If you get the chance, I heard that they serve deep fried oreos.
7. Chinese New Year in Honolulu's Chinatown February 19 – Don't miss out on celebrating Chinese New Year. This fun event showcases a lion dance performance, great food for foodies, and new charms with this year's animal: the sheep.
8. St. Patrick's Day Parade March 17 – People look forward to the beer as St. Patrick's Day is one of the 3 biggest drinking Holidays in the USA. This event features many local Irish dance companies, bands, and restaurants and pubs. The parade will take place from Fort De Russy to Kapiolani Park. If you crave for Corned Beef and Cabbage, there's plenty of that where that came from.
9. Honolulu Festival 2015 March 6 – 8 – At the Hawaii Convention Center. The theme for this year's event is "Pacific Harmony" and displays a harmonious blend of the many cultures of the Pacific region. Experience the amazing dance performances and traditional art demonstrations from artisans of Japan, Australia, Tahiti, Philippines, Taiwan, Korea, and Hawaii gather for a night to remember.
10. Hawaii Slam's First Thursdays April 2 – Happens at Fresh Cafe located at 831 Queen Street. If you're looking for a night of artistic expression and featured guests that are Hawaii's best performance poets, live musicians, MC's, live painters, and national touring poets, this event offers a contestant a chance to win $100 at the Slam Poetry Competition.
About the Contributor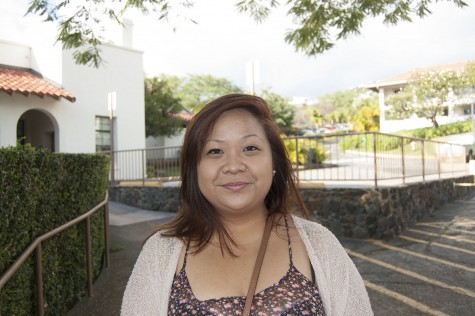 Britney Galapon, Staff Writer
Britney is a senior at Chaminade University of Honolulu. She is majoring in Communications-Marketing and minoring in Business Administration. Britney enjoys...