The time is finally here. It is the season for extra layers of clothing, cornucopia and festive colors of fall leaves, and best of all … the Thanksgiving Day feast. As college students work around the holidays with limited spending powers, they must forgo certain seasonal traditions. However, Thanksgiving dinner does not have to be amongst these setbacks.
Here is a list of traditional Thanksgiving Day foods under $25 for the budget-conscious college student. Be prepared to make only two stops at two locations to gain a complete Thanksgiving meal.
What is a Thanksgiving meal without turkey, stuffing and gravy? Our first stop is Safeway, and with its club card prices, these main Thanksgiving meal items can be obtained for an astonishing cheap purchase: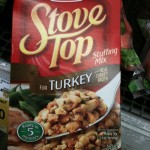 1. Sliced Land O'Frost turkey meat: $3.99
2. Ocean Spray canned cranberry sauce: $2.69
3. Kraft Stove Top stuffing mix: $1.99
4. Betty Crocker instant Potato Buds: $2.50
5. Heinz home-style gravy: $1.49
6. Bridgeford Texas style dinner rolls: $3.00
Total (with tax): $16.69
Next you will need to pick up two more key items to complete your personal Thanksgiving feast. It requires a pit stop at Jack-in-the-Box for a small side salad and the new, featured Pumpkin Pie milkshake it added as a seasonal item for its fall menu.
7. Side salad: $1.99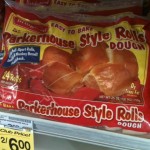 8. Pumpkin Pie Shake: $3.59
Total (with tax): $6.19
Both totals: $16.69 + $6.19= $22.88. Yes, it can be done. A complete Thanksgiving meal in under $25 for those students who have a tight budget this fall season.
First course: Side salad. Jack-in-the-box's side salad is not only cheap but comes with an array of expected vegetables for a salad: tomatoes, cucumbers and onions. It also includes ranch dressing and croutons on the side. Bridgeford's frozen dinner rolls take about 10 minutes in a preheated 350-degree oven to bake and complement a small salad exquisitely.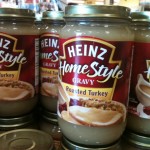 Second Course: The sliced turkey meat can be warmed in a microwave for about 30 seconds, followed by a drizzle of warmed cranberry sauce. Betty Crocker's instant potatoes take only five minutes in the microwave to achieve peak fluffiness. Last for the main course is Stove Top stuffing mix, easily cooked in the microwave with the addition of a few tablespoons of water for four minutes.
Third Course: For dessert, dare to stray from the traditional slice of pumpkin pie, and try Jack-in-the-Box's creamy spiced pumpkin milkshake topped with whipped cream and a maraschino cherry.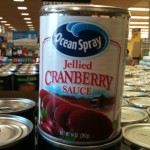 College students can still feel that they can celebrate the Thanksgiving holiday even though they are not with their families while away at school. By taking the time to pick up a few items at Safeway and one more brief stop at Jack-in-the-Box a personal Thanksgiving meal can be enjoyed in under $25.