Swords pull off huge upset in Maui
De'Andre Haskins is a senior on the Chaminade men's basketball team and a staff writer for the Chaminade Silversword student newspaper. He will be filing stories throughout the week from the Maui Invitational:
The Chaminade University Silverswords did it again. The men's basketball team had a great game tonight against Texas, this one was great enough to pull off an 86-73 upset in the Maui Invitational. (Editor's note: Haskins declined to mention his own play, but he finished with a game-high 32 points and 9 rebounds.)
I know that we are a good team and can play at a high level for multiple games. I love being the underdog and overcoming the odds. That's what we did tonight! We came together as a team and conquered a task no one thought we had a chance to do, but when people come together and believe on the same thing, anything is possible.
Going into the game, the underdogs had high hopes against this big size team. Freshman Kevin Hu came off the bench giving the Swords the spark they needed to pull off a great performance. He scored 16 points in his 14 minutes of game play. The Swords outrebounded the Longhorns 41-33, which kept them in the game and playing at a high level.
Going into the game against University of Illinois (Tuesday, 5:30 p.m., ESPN2) will be a great test to see if the Silverswords will win and dominate another Division I team. It will take our team making a commitment to stay together during tough stretches of Tuesday night's game. Now the teams know that we're here to win just like them, and Illinois will come out tough and ready to go hard.
But Chaminade will be ready for the Illini's pressure and open to competition.
De'Andre Haskins #Blessed
What they're saying:
"I don't even think the score is even indicative of how much better they played than we played." — Texas coach Rick Barnes to the Associated Press
"We are ecstatic. We believed all along that we had a chance to play with these guys over here. We knew if we got down to a close ballgame that there was a good chance we were going to win." — Chaminade coach Eric Bovaird to the Associated Press
About the Contributor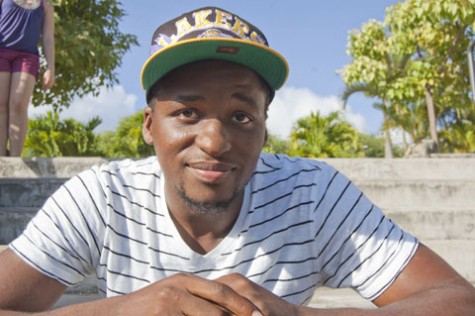 De'Andre Haskins, Staff Writer
De'Andre Haskins is a productive man who is driven to overcome the impossible. He was born and raised in Long Beach, California, and has ventured to many...