The Resurrection of the Radio Club
Chaminade's Radio Club is back in full swing after closing for lack of student participation a year ago.
Senior lecturer Tom Galli, who teaches Video Production and Internet Radio, likes how the school of Business and the Communication department and their students have resurrected the once defunct club.
Darnell Fenderson approached Galli earlier this semester and asked about resurrecting the Radio Club. Shortly thereafter, the Radio Club was reborn.
"It's impressive that these students actually show up and do anything," said Galli, who oversees Radio CUH, the Chaminade student online radio station. "It's a new beginning a rebirth for the Radio Club."
Galli credits Fenderson for his energetic enthusiasm that has eight other student DJs aboard and believing in the Radio Club.
Austen Devloeminck from Medford, Ore, and Kristoffer Lee Adams from Moss, Norway, who are both juniors who also joined the Radio Club.
"I joined because my friend Darnell was president of the club," Devloeminck said. "Now it's something fun to do in the booth. I can play music and do homework at the same time."
"I join the Radio Club because I have an great interest in music and radio," said Adams. He mentioned that the great part of it is meeting other people who have the same interest as him. When he is in the booth he plays EDM, which is electronic dance music, and top 40s music to reach a broader audience.
"College radio is notorious for eclectic music and each DJ who sits in the booth play what they like," Galli said.
Radio CUH launched in January 2012 and the Radio Club came a semester after.
This semester by far has been the most active for the Radio Club and Radio CUH. Within the last year the club folded because of a lack of student participation.
This semester has nine members who care about the radio station and want to see it do well.
The idea, according to Galli, was to have a student-run organization that could reward the DJs since Radio CUH didn't have a budget.
The Radio Club was a good way to get students involved and pay them back for all their hard work. The Radio Club was also initiated so students could have access to funding from the Allocation Board so they could enjoy doing stuff that they loved.
This year, Radio CUH and the Radio Club came up with the idea of "First Friday" every month. Where they broadcast live from Henry Courtyard during lunchtime and gave away free CDs and took music request.
The idea of "First Friday" spring boarded because of the great response from students who just came up and started talking with the crew. They all decided that was great fun and wanted to do it regularity. But they came to their senses and realized it was too much work and went with once a month on every first Friday of the month.
The overall message is that Galli hopes Radio CUH and the Radio Club is here to stay.
"We won't ever be as big as the Samoan Club or the Tahitian Club that's been around but hopefully we will be that well known," Galli said.
About the Contributor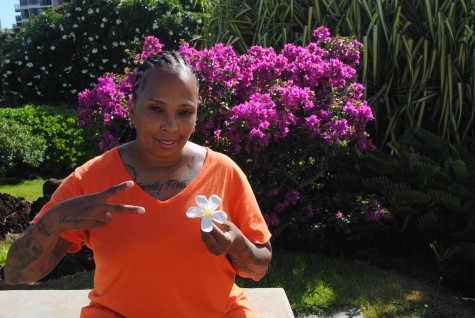 T.O. Turner, Staff Writer
T.O. Turner is from Boston, Mass., and is a senior at Chaminade University studying Communication/Broadcasting.  In her spare time, she likes to go shopping...