Soldout Commencement Ball upsets seniors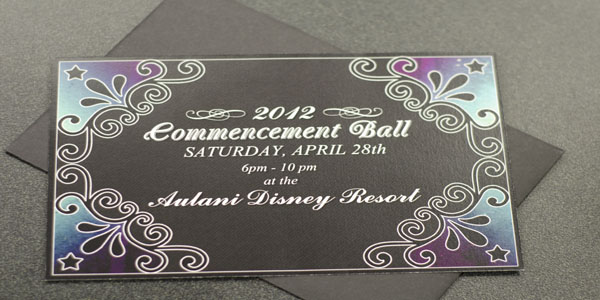 Commencement Ball tickets are sold out after three days of ticket sales.
As seniors prepare for the last leg of the semester, the talks of the Commencement Ball distract them in a good way. The "When you wish upon a star" themed ball is set to be an exciting celebration for the seniors.
"This is the largest number of people that we have had attend Commencement Ball in the history of the event at Chaminade," said Alaina Turse, vice president of the programming board.
The Commencement Ball that will celebrate the 2012 graduating class will be held at the Aulani Disney Resort on Saturday, April 28. The Ball starts at 6 p.m. and will end at 10 p.m. Noise regulations do not allow the ball to continue any later.
With the popularity of the location, many Chaminade students are interested in going to the Ball, but only 180 people can fit at the Aulani Ball Room. Although there are 125 seniors in the graduating class, many of them are complaining that there were not enough tickets on sale. Some are a little upset that the seniors did not priority on ticket sales.
"They were a little standoffish when I went to get my ticket, so it was disappointing for my last year," said Meagan McDonald, a senior at Chaminade.
It is too late to change the venue because Aulani was booked six months in advance for this special day.
"We didn't know that many people were going to be interested in the event so advertising started in the Loo Student Center and we had a BBQ to promote the event," Turse said. "When we saw tickets were selling out, we saved the last 70 tickets, and on Wednesday we gave priority sales to the seniors."
A message blast about the remaining tickets was sent on multiple Chaminade Facebook pages. Turse apologized to the seniors that did not receive a ticket.
"I am very bummed that there were only a limited number of tickets available; a lot of seniors missed getting a ticket by a few minutes before it got sold out," said Zack Goya, a senior.
Tickets for the Chaminade University Commencement Ball officially went on sale Wednesday, April 4, and sold out on Wednesday, April 11. For seniors, the tickets were free; otherwise tickets were on sale for $15 a piece or $25 for a couple, and transportation will be provided to the first 100 people that sign up. If you do drive, self parking is available for $10.
Tickets were on sale only during the lunch hour (12:30 p.m. — 1:30 p.m.) on Monday, Wednesday and Friday.
Although all the tickets are all sold out, some seniors are showing are still unhappy.
"A flaw in the commencement ball in general is that they don't make it exclusive for seniors," said Katrina Garcia, a senior. "It should be made exclusive for seniors and their 'plus ones'. I have many friends that haven't had a chance to buy their tickets and have been planning to go and was super excited all year. It's such a let down."
At the Ball, three awards will be given to an outstanding student, faculty and staff. A plaque along, with a lei, will be awarded to the winner of each category.
As a gift to the seniors, there will be a free photo booth for attendees to take photographs all night.
About the Contributor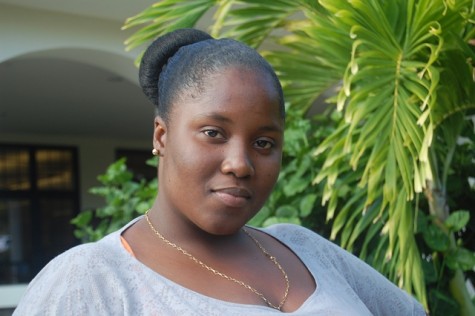 Dyon D. Auguste, Staff Writer
Dyon D. Auguste was born in St. Lucia, one of the many islands in the Caribbean. She moved to St. Croix, one of the Virgin Islands at the age of 10 and...