CUH to celebrate 10th Na Liko Naʻauao award

Ten years ago, Patricia M. Lee-Robinson, associate provost and director of the Office of Student Opportunities, went to her son's school for an event that gave students the opportunity to learn how to present their academic work in a formal setting. She was inspired by this event and thought that it would be an advantageous opportunity to bring back to the students at Chaminade University. Na Liko Naʻauao academic award was created.
Na Liko Naʻauao academic awards, first started at Chaminade University in 2002, is an undergraduate conference for students of different majors across the university who are willingly to deliver academic presentations to showcase their projects throughout the school year. This year, the Na Liko Naʻauao awards will be held on Friday, April 13, from 8:30 a.m. – 12:30 p.m. at the Mystical Rose Oratory and Ching Conference Center.
"In a safe setting, this is still school, it gives you a chance to take your projects and talk about it in front of people and people will ask you questions," said Teresa Fujino, the staff member in-charge of Na Liko Naʻauao academic Awards and Assistant for Special Projects. "When you go out into the business world, you'll always have to do that and a lot of times you don't have the luxury of planning out a project. Some students are recognizing that it is a good practice and it is still in a nice, safe environment."
Students, with different majors that are working on projects throughout each academic year are invited to participate in each annual Na Liko Naʻauao academic awards. Students will also need to have a faculty sponsor to mentor them through the preparation process. The participants are strongly encouraged to invite friends or family to come celebrate with them. Fujino stated that the hope of this event is also to show the range that Chaminade has to offer.
Over the last two years, there has been an increase in participants. Last year, 40 people participated in the Na Liko academic awards. This year the participation number has increased to around 65 people. Fujino mentioned that she was pleased to see this increase and that students wanted to become more involved.
Students gather at Na Liko academic awards 2011. Photo Courtesy of Teresa Fujino
"I think they are recognizing what kind of opportunity it is for them," Fujino said. "It really does translate into the business life when you get out of school."
Fujino mentioned a female student, that was an accounting major, once participated in the Na Liko awards. She worked in a group and produced a power-point presentation. The female student was also involved in many internships. That female student mentioned to Fujino that by presenting, it gave her the confidence while she was doing her internship that may have possibly led to a job offer.
"The job market right now is really tough," Fujino said. "You are competing against people who have been in the work force for a long time who may not have jobs right now too."
Students are asked to treat this experience as a professional commitment because students will also be assessed through the way they show-case themselves and how they present themselves in attire. After attending, Fujino mentioned that all students would earn a certificate of participation. It gives participants a tangible piece of evidence to show their perspective employers and prepares them for the business world after students graduate.
Na Liko Naʻauao academic awards happen every spring semester of the academic year. During the beginning of the semester, informational meetings are held and students are welcome to come to the meeting. Registrations will be open on the Na Liko website for interested participants to apply for. For any further questions, please contact Teresa Fujino at [email protected]
About the Contributor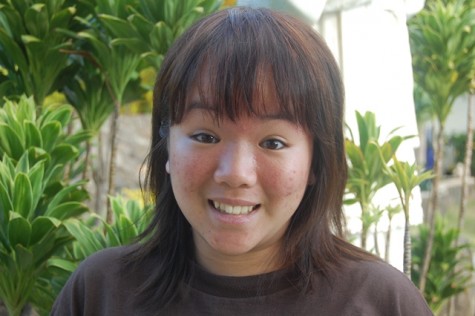 Claudia Chan, Staff Writer
Claudia grew up in the busy city of Hong Kong and came to Chaminade University two years ago to pursue her college degree. She is currently in her third...