Just Lunch: A civic engagement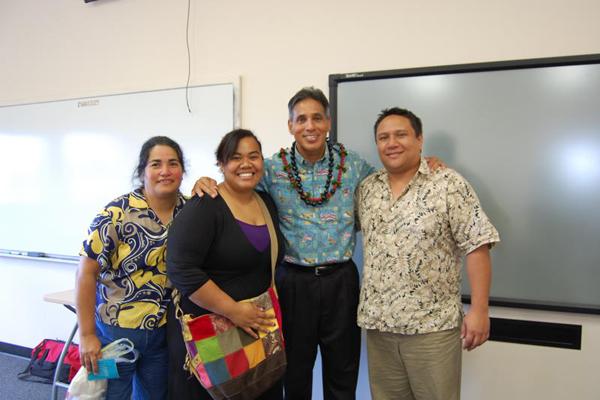 Stimulating the mind with good conversation amongst your peers every other Monday is an engagement many Chaminade students can experience.
Campus ministry officer Maimoa Fineisaloi has organized a program designed to engage students and put their minds to work. Just Lunch is held every other Monday during the lunch hour. The gathering is always held in Henry Hall room 102. Lunch is provided to complement the good conversation and the soothing welcome. Just Lunch has engaged more than 40 students at each date. The past Just Lunch themes have been about inspiring growth and change amongst cultures.
"I don't want the students to attend because of the lunch, but because they want to hear what the speakers have to say," said Fineisaloi.
The issues covered at Just Lunch are often a theme from a month, whether it is Black History Month or Respect Life. On other occasions, the theme for the given Monday is a topic requested by a student or faculty of the university. The way in which Just Lunch is formatted is the direct reflection of the purpose Fineisaloi had for creating the program
"I want people to be inspired and move in action," Fineisaloi said. "I hope the discussions would plant seeds for change."
To inspire change in the participants of the biweekly event the guest speaker gives a 30-day challenge. This is done in the hope that the attendees leave the classroom motivated. Just Lunch is one way of adding more emphasis on social justice.
The ultimate goal for Just Lunch is to make it a household name. The hope is that student at Chaminade will be captivated by the information they receive and share it with the people in their homes.
The next Just Lunch event will be held on Feb. 27, entitled Respect. The Civic Engagement club will be hosting the upcoming event, which will embody respect in all aspects of the word. Fineisaloi is also hosting movie night with the Civic Engagement club on February 29 at 6 p.m. in the Mystical Rose Oratory.
Upcoming Just Lunch dates:
March: 5, 19
April: 2, 16
About the Contributor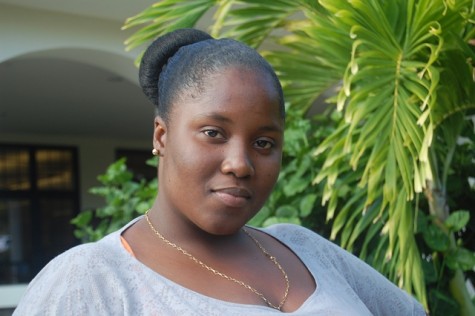 Dyon D. Auguste, Staff Writer
Dyon D. Auguste was born in St. Lucia, one of the many islands in the Caribbean. She moved to St. Croix, one of the Virgin Islands at the age of 10 and...