Listen to grime essentials before new genre storms US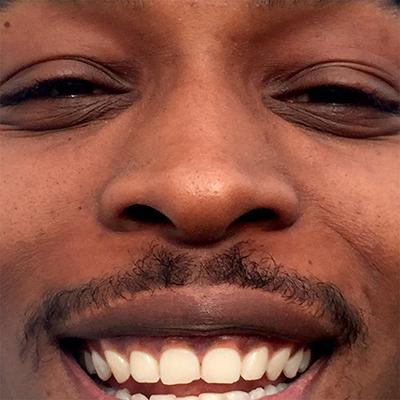 It often seems that the deeper respect we have for certain artists, the greater boundary it creates when Sony's intolerable puppets or those easily found YouTube rappers are played. The United States has birthed some of the most creative musicians in the world, particularly hip-hop artists. The east of the Atlantic has been particularly quiet on the hip-hop front while Amercians have been boasting, leaning, popping caps and throwing money at Instagram (insert an ugly word for women here).
The U.K. rap scene has taken a different approach, developing and perfecting underground, in bedrooms, garages, dingy nightclubs and school playgrounds. The underground filth you didn't know you needed to hear has finally made its way from the skanking estates of North East London and into the ears of America's most recognized hip-hop artists. The grime wave is making its way to the United States, so here's the basics that boy better know.
Grime started at the beginning of the millennium, a post-'90s garage and house blend transitioned into a darker dub sound that paved the way for the godfathers of grime (yes that is what they call themselves) Wiley and Dizzee Rascal. Wiley is from Bow E3, near where the Olympics was held in London, and is often referred to as the main founder of grime. In 2003, Dizzee Rascal released "Boy in da Corner," which later won a Mercury Award and is often branded as the greatest grime album ever. It was the first real taste of what this brand new genre of music had to offer and brought grime into the U.K. public eye.
Fast forward to 2009 and grime peaked and plateaued. Wiley and Dizzee had already created their own music genre and opened avenues for younger musicians to get involved with grime. Two brothers from North London, JME and Skepta, were also becoming a brutal force in the still underground scene, while Dizzee was falling out of favor due to his attempts of commercializing and manipulating the sound of grime. Wiley, known for his tardiness and lack of discipline, experimented with commercial tunes but still attracted non-grime listeners with his music while deeply embedding grime's philosophy and flow into even his commercial tracks.
Notice Wiley's song has a lot less of a commercial feel than Dizzee's. Both songs made their way into the U.K. commercial charts, which upped the public's interest in grime. Dizzee fell out of favor with grime fans as they felt he "sold out," prompting a famous line from second generation artist Chipmunk, "I'll never do a Dizzee, leave my friends in the ends are you dizzy?"
Wiley and Dizzee had already laid the foundation of grime by 2010, and other MCs had emerged as the new faces of grime, with record labels picking them up and selling albums. Grime albums were flying off the shelves. All of a sudden Nike tracksuits and Air Max shoes were the only thing to wear, and grime's lingo made its way to every corner of the country. Grime music had developed into something much more than an underground, gritty, not-for-mums music genre; grime had become a lifestyle paving the way for opportunity, expression and creativity in such a way that the conservative school system didn't allow.
Tim Westwood was a radio DJ and for BBC 1Xtra that specialized is the U.K. rap scene, and his grime show was by far his most popular. He and Wiley would contribute to finding new artists, inviting them to the show so they could receive publicity in the scene. Grime's youth culture and often ironically violent lyrics have rarely received radio play (except for Dizzie and Wiley's commercial experiments), so it was a good way for MCs to showcase their skills. Skepta and JME formed the now world-famous Boy Better Know label. And Chipmunk, who was one of the first grime MCs to collaborate with an American artist (Chris Brown), excelled with mixtape downloads and Tim Westwood freestyle video views and became grime's second generation. The then "youngers" paved the way for a new style of grime and develop the genre even more so. 2010 grime had a much darker feel, with emphasis on flow and one-liners rather than the early rebellious garage feel.
Since 2010, Boy Better Know has been transformed into a label by philanthropist JME and has since brought grime into the commercial limelight without having to change the genre itself. The deep roots of grime have cracked through the music industry's stubborn and often bias foundation and are thriving. Since becoming a lot more recognized and accessible, the genre has been noticed by some of America's hottest hip-hop artists.
Early in 2016, Drake signed to Boy Better Know. The music label that a mere five years ago was receiving less than 100,000 plays has signed one of the most successful artists in the world today. JME's latest album "Integrity>" is a prime example of a grime album being recognized in the commercial charts, which isn't that rare for a grime album to do nowadays. We are now entering our third generation of grime, JME, Skepta and Chipmunk becoming "elders," and helping the new "youngers" such as Stormzy, Novelist and Section Boyz come through. Skepta is set to release as album this year and is rumored to have a collaboration on Drake's upcoming "Views from the 6," which is hoping to be even more beautiful than their "Olejueleba remix" found at the top of this story. Skepta has also made songs with ASAP Nast and performed with Kanye West at the Brit Awards. Little Simz is also a new grime artist who King Kendrick Lamar has praised as his favorite new rapper; she is also a very exciting artist in Grime's third generation.
Grime doesn't have an extensive history, but it is a very important one. The first generation, the likes of Dizzee and Wiley, invented and laid the foundation for an entire new type of music, keeping it underground and developing the sound. The second generation is bringing to life that potential and bringing grime to the United States, and the third generation is already creating a storm with Stormzy's "Shut Up" being recognized as one of the greatest grime songs.
The future looks bright for grime, and the past has seen a still-young genre invented, developed and perfected to such a stage that Americans have been caught saying London lingo that they have no idea what it means. Grime is underground; try to learn a thing or two about the roots beneath before the crossover.