Smoke or Vape?
The smell of cigarette burns, loud coughing and clouds of smoke are now starting to disappear as one trend that has carried over into the life of  many college students more often, is the electronic cigarette, known as the "e-cig."
Introduced in 2007 to the U.S. market, according to the FDA, the electronic cigarette has now become one of the most essential recreational smoking tools in the U.S. since the launch date.
Smoking benches located on Chaminade campus are now starting to lose popularity, as the rise of the e-cig has become more demanding. Many students have taken the opportunity to be part of the rising trend of e-cigs smokers because of many reasons.
"I love my e-cig, it's by far the best choice I could have made," said Max Meadows a sophomore at Chaminade. "Smoking cigarettes are such a hassle, and with the e-cig it allows me to change the intake of nicotine I'm smoking, if any, so it's definitely a go."
Everyday, many Chaminade students find themselves smoking as an outlet to relieve stress, pass time, and as a recreational hobby. Being limited to the smoking benches located on and off campus at times can be a big inconvenience. With cigarette's being inconvenient, unhealthy, holding high doses of nicotine and a more expensive way of smoking, the electronic cigarette has been the upswing of the popularity.
According to the FDA, there are no current regulations on where the electronic cigarette can be smoked, leaving vapor clouds trailing. Unlike a normal cigarette, the e-cig mechanism has been created with an atomizer tank holding liquid nicotine that's heated up and burns vapors, allowing the smoker to inhale and exhale the vapors through a voltage battery.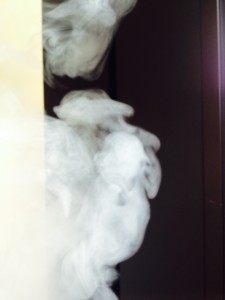 This mechanism is proven to create a more safer and cleanerconsumption of nicotine than the normal consumption of a regular cigarette, such as a Camel, which holds 16 milligrams of nicotine in one cigarette.
"The e-cig is by far one of the greatest smoking tools created. It's safer, cheaper, and overall a great product in general," Meadows said.
Escaping tobacco laws, the e-cig is not held to the same standards, as it is not atobacco product, because it does not contain any form of tobacco. This creates a more convenience for smoking, known as "vaping," and a less consumption of tobacco in the human system as the e-cigs have none.
E-cigs have a wide variety of flavors that are useable in the vapor itself. Flavors rage from normal fruits such as strawberry, apple, grape, watermelon, kiwi, peach to much more creative flavors such as jungle fruit, coffee, chocolate-chip cookies, red bull, juicy fruit, cola, pink starburst and so much more. Aside from the many flavors, there are some that you cannot help but to question such as Sex on the beach, Winter Wonders, screaming orgasms and other exotic flavors.
The e-cigs nicotine intake range from 0 mg to 48 mg. Being able to select the intake is one reason why the e-cigs have become so popular aside from the fact that they are more cost efficient to many smokers.
"I spent $120 on my e-cig last year, it hasn't given me any problems, and now I hate having to (resort) to cigarettes when my liquid runs dry and I can't refill, or my battery dies because I didn't charge it," said Royce Matsumoto, a senior at Chaminade.
Volcano is one of the leading providers of the e-cig and has starter packages for all those new to the e-cig world coming equipped with a e-cig vaporizer, battery charger, battery pack, one choice of e-cig liquid and a carrying case.
"Instead of a recreation, in my opinion, it's more of a lifestyle to vape," Matsumoto said. "The good thing about the e-cig is the no restrictions rule, vaping anywhere I want always is a plus on conveniences."
Priced from as lowest as $20 to $400 depending on the brand and type of e-cig, they are affordable for college students compared to a 10-pack of cigarettes estimated at a general price of $9 to $10.
About the Contributor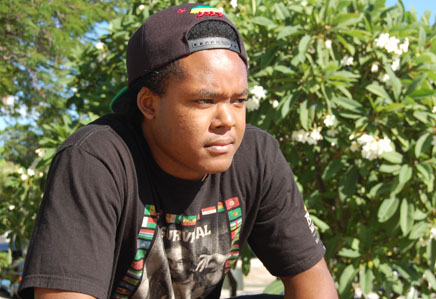 Terrance Aikens, Staff Writer
Terrance Aikens, a Los Angeles native to the greater South Central area, is pursuing a career as a radio disc jockey. Terrance  is a senior at Chaminade...