An adventure through Chicago
Chicago, popularly known as the Windy City, is going to be a new adventure for me as I get off this island this summer and explore a city I have never been to. Before venturing off into a new city, I researched some places that I would want to visit while I'm there. With only two weeks to explore, I need to plan my time wisely and make sure I see all the main attractions Chicago has to offer.
The Cloud Gate
The Cloud Gate, popularly known as the Bean, can be found at Millennium Park. Walking around the Bean is like taking a walk through a mirror house at a carnival. With its mirror design people can view themselves from a variety of angles. Not to mention, this attraction is free. It is a must see when traveling to Chicago.
Skydeck Chicago
Found on the 103rd floor of the Willis Tower, the Skydeck offers visitors a chance to step outside onto the Ledge, a clear glass balcony, and see the spectacular view of Chicago on a clear day. Visitors can catch a view of Chicago and see up to four states with a 50-mile viewing range. When heading up to the 103rd floor, people will be able to learn about the history of Chicago and interact with activities and exhibits the Skydeck has to offer. Prices may vary depending on what type of activities a person may want to include but general admissions would cost a person, who is 12 years old or up, $18. Although lines to head onto the Ledge may be long, the view looks worth it.
Shedd Aquarium
With a variety of animals to see, not only sea creatures but land as well, the Shedd Aquarium is like Seal Life Park and the Waikiki Aquarium put together. The aquarium offers behind-the-scenes tours, animal encounter and a Polar Play zone for children. It also has an Aquatic show in which audience members can witness dolphins doing tricks above and below the water. Depending on the type of exhibits a visitor would want to experience, tickets can be pricey. General admission costs $8 but that limits the amount of attractions that can be viewed. The Total Experience Pass includes majority of exhibits offered and would cost a person $37.95. Although I love seeing the monk seal at the Waikiki Aquarium, I'm ready to experience some new creatures.
The Field Museum
Although I like baseball and major sports fanatics would recommend me to go see a Chicago Cubs game, I'm rather fascinated with history. The Field Museum has a wide spread of history to offer as the museum is currently featuring Scenes from the Stone Age, Titans of the Ice Age and Creatures of Light. Just like the one in the movie "Night at the Museum," the museum features a skeleton of a Tyrannosaurus rex named SUE. The All-Access Pass allows visitors to see everything that the museum has to offer. The ticket price for the pass is $30. The total for basic admissions, which allows a visitor to see just the permanent exhibitions, is $15.
After doing some research, the best ticket to purchase would be the CityPass. This pass would cost $94 and although it is pricey, it includes VIP entry into the Field Museum, the Shedd Aquarium, Skydeck of Chicago as well as a choice between the Adler Planetarium or Art Institue of Chicago and the John Hancock Observatory or Museum of Science and Industry. As The Field Museum website says, it is a great way to see the best of Chicago.
Chicago is full of history and many attractions. This trip will create an impact in my life inso many ways and I am excited to take on a new adventure to see what Chicago has to offer. Never visiting the state of Illinois, I am thrilled to experience a new state.
About the Contributor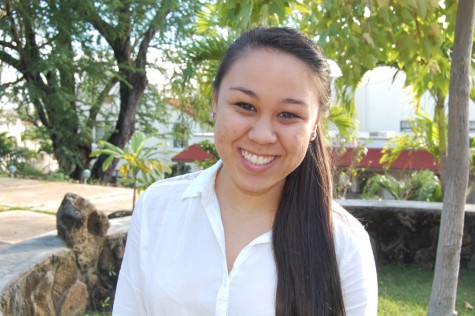 Victoria Barayuga, Staff Writer
Victoria Barayuga, born and raised on Oahu, currently studies at Chaminade University and is majoring in Communications Marketing. If she's not working,...