Think you know everything about Chaminade? You're wrong.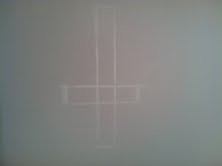 Now that we are all into the third month of spring semester, chances are that you have settled into your surroundings at Chaminade, whether you are a freshman, transfer or even a senior. You probably already think that you know pretty much everything about our tiny university. But, were you aware that there have been multiple ghost sightings across campus, so scary that one ghost sighting caused a security guard to quit? Or did you even know that a local celebrity went to Chaminade for a year?
There are probably quite a few things you don't know about your favorite university, but here are the four craziest.
Chaminade is haunted all over the place
Not only have residents at both Keiffer and Lokelani reported multiple ghost sightings, but also security guards have described experiencing "very strange" activity. "I have heard a lot of stories from all of my coworkers," former Chaminade security officer Jaman said during an interview with ‪Anthony Dujmovic for Dujmovic's YouTube video "Chaminade is Haunted!?" "One time in Eiben Hall we were in there locking up the building and our radio walkies shut off and no one could radio anyone or anything. When we walked outside the doors shut automatically behind us and then the walkies suddenly came back on. It was very scary."
Room 208 in Hale Lokelani has a tale of its own. Years ago there was an exorcism performed and the cross that was previously in the room left behind a stain that cannot be removed.
Chaminade is even more diverse than you thought
Chaminade is not only the most diverse university in Hawaii, but according to U.S. News, Chaminade is the most diverse college in its region. Schools were divided into four regions: North, South, Midwest and West. Chaminade leads the West in diversity rating, with Holy Names University of Oakland and Houston Baptist falling close behind.
A local celebrity went to Chaminade in 1971.
Frank De Lima, star of the "Tutu" cab commercials, majored in Sociology. De Lima is known for his humor and generosity within the community. He started the Frank De Lima Student Enrichment Program in 1980, which is dedicated to helping Oahu's students.
The Maui Invitational wasn't always a tournament at Chaminade
The tournament started after Chaminade beat top-ranked Virginia in 1982 in what is considered on of the biggest upsets in college basketball history. After the game, Virginia's coach Terry Holland suggested to Chaminade's athletic director, Mike Vasconcellos, that Chaminade have an annual tournament. Two years later, the Maui Invitational was born. Since then, the tournament has brought in more than $120 million to Maui's economy and sees more than 4,000 out-of state visitors each year.