Natalie Phanphengdy is a 'promising minority student'
Another school year comes to a close and a new batch of graduates will be joining the labor force. Many of them have already started hunting for jobs and have unknowingly started competition with their peers. Luckily for CUH senior Natalie Phanphengdy, she has already had a taste of what it's like to have friendly competition while trying to impress employers for job offers.
Phanphengdy, 22, was named part of the 2012 class of Most Promising Minority Students (MPMS). She joined 49 other honorees for a three-day seminar in New York from Feb. 1 to Feb. 3. MPMS is a program that helps bring exposure and experience to minority seniors in the world of advertising.
Phanphengdy was nominated by Dr. Cliff Bieberly who is the head of the Communication Department in Chaminade and is the advisor of the Student Advertising Club. Bieberly accompanied Phanphengdy to New York and ensured she had the right tools to impress the different advertising agencies that sponsored the event. Aside from the endorsement, Phanphengdy had to submit an essay, a resume and maintain a 3.4 GPA.
"I cried," Phanphengdy said while recalling the day she got the e-mail from American Advertising Federation regarding her nomination. "I was walking up the hill and I was crying and no one's here to with me to share this with."
Born and raised in Hawaii, Phanphengdy said she never had desires of going outside the island to work. That all changed when she became part of the Hogan program in Chaminade. Through Hogan, she went to a trip to China last year where she was exposed to the different opportunities around the world.
"I met a lot of students who are doing internship there (China) and it made me realize all the opportunities that are out there," Phanphengdy said. "I wanted to grow and be more competitive. I was able to do that when I got accepted (to MPMS). I mean, that's New York. That's where all the advertisements happen. That's where the business happens."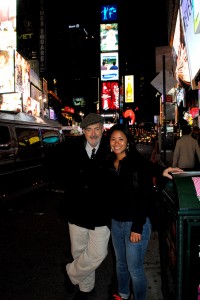 As part of the MPMS, she not only attended advertising-related seminars and talks in New York, she also had opportunities to apply for companies like General Mills and Draftfcb (which headed campaigns for Oreo, EA, Honda, etc.). According to her, what made her stand out was her goodie bag that she gave to everyone she met. In her goodie bags, she included items that are prominent in Hawaii like macadamia nuts.
Even with all her preparation for the event, she still felt like she could have done more to have a better presentation to the recruiters. She said that she was intimidated by the other nominees' offerings. Most of them brought portfolios to show their previous works in the field of advertising. Conversely, Phanphengdy is a business major and has only recently found her passion in the industry of advertising.
Bieberly pointed out that he thinks her work as a business major has helped her be better at marketing.
"It's good experience for her," Dr. Bieberly said. "She understands marketing aspects that are beneficial. She's as good as, or better than most students in New York."
Bieberly adds that Phanphengdy, also a student athlete, has an advantage in that she is self-motivated and knows how to balance work and school with other activities. She doesn't need to have anyone tell her to push herself and can handle pressure.
Phanphengdy believes that the most important benefit she was able to take from the experience was networking. She met new friends who are more experienced and can help her as she explores advertising as a career. According to her, the competition doesn't scare her. It helps remind her to be always at the top of her game and not slack off. It is an attitude she will take with her as she starts looking for a job after graduation.
For now, Phanphengdy says she will limit her search for a job within Hawaii. She wants to improve on her resume, get more experience and expand her network. Once she's satisfied, she will return to New York and apply again for the "big dogs" of advertising.
About the Contributor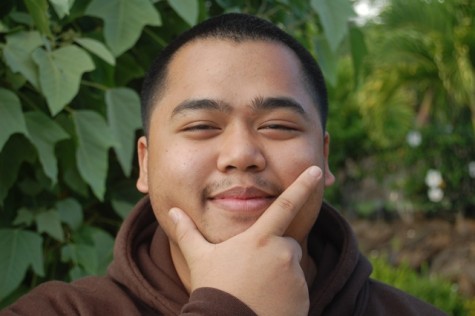 Rudy Vincent C. Juanito, Staff Writer
"Who am I? You sure you want to know? The story of my life is not for the faint of heart. If somebody said it was a happy little tale, if somebody told...