Kaka'ako giving EDM the boot
"Put your middle finger up and say f*** you Kaka'ako,"shouted KC and Taka, emcees of Power 104.3 at thousands of amplified screaming fans at the fifth anniversary Summer Wonderland 2013. It is now known to be the last electronic dance music event (EDM) to be held at the local Honolulu venue.
With 35 acres of open lawn with slopping hills, an amphitheater, Kaka'ako Waterfront Park has been at the forefront of the top event venues in Honolulu along with the Neal Blaisdell arena, The Republik and the Waikiki Shell. Due to the nature of many pervious EDM events held at Kaka'ako Waterfront Park, the Honolulu Police Department and Kaka'ako Waterfront Park have now placed a ban on all future electronic dance music events at the venue.
With this ban of EDM events, we have nowhere left to go, abandoned, left out in the street. Kaka'ako Waterfront Park happens to be the best venue for EDM events and has been for the past few years. I'm so outraged about this ban. Taking away Kaka'ako is like taking away the bass drop, the rave just won't be the same. Kaka'ako is going to lose out on so much money, raver's rave for the music and the party, either way the event will get wild, it's the nature and it shouldn't dictate where it's held.
The rise of popularity in electronic dance music events in Oahu has created a destination for many people to explore the world of EDM; while doing so, it has created many problems. Due to the unforeseen circumstances of fights, and medical evacuations at the 15th Annual Love Festival 2013, the ban has been placed.Wonderland Entertainment Group, rave sponsors, has to seek out other venues to accommodate their events that hold no restrictions on age and time.
Not just being banned was enough for these events, according to the Wonderland EntertainmentGroup, the Honolulu Police Department has put a ban on the liquor license at all EDM events. This enforcement will now limit the time for all alcohol substance from the hours of 8 p.m.to 11 a.m.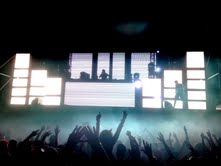 Limiting the liquor license is more of a liability than having one for the duration of the event. Now all us responsible legal consumers can't even drink at a party dance event, but yet at a UH Manoa football game the Beer Garden is yelling out next in line. Way to lose more money, and create more problems for Wonderland Entertainment Group and all ravers.
While these events are being banned, according to "OurKaka'ako," Kamehameha Schools have created a "Master plan for Kaka'ako Waterfront Park," labeled as "Our Kaka'ako," to create a more family friendly venue with a mixture of creative foundations. Along with these plans are incorporated new restaurants, retail shops, parking structures and a new condominium project.
With that in perspective, what can we do to save our music and culture? Start by signing a petition requesting Kaka'ako to remove the ban on EDM events so we can continue rage and spread plur.
Wonderland Entertainment Group hasstarted a petition to mayor Kirk Caldwell to appeal the ban on EDM events until the"Master plan for Kaka'ako" is set in stone. This would allow the cancelled ElectricPalms Music Festival and the upcoming Haunted Wonderland events to be held at Kaka'ako Waterfront Park. Due to short time, and not enough appeals, the ElectricPalms Music Festival is still search for a home and date for it's event and the Haunted Wonderland 2013 event has settled with the Neal Blaisdell Center on October 26 starting at 5 p.m.
Though Kaka'ako has banned us, this doesn't mean that EDM events will fall off. Now Wonderland Entertainment Group is just going to have to work that much harder, but the beat drop will continue to live on.
About the Contributor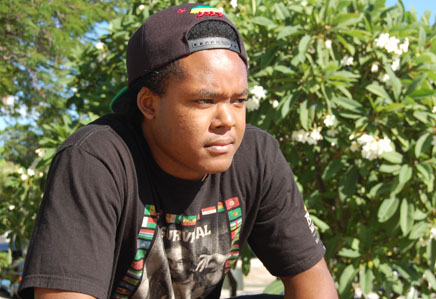 Terrance Aikens, Staff Writer
Terrance Aikens, a Los Angeles native to the greater South Central area, is pursuing a career as a radio disc jockey. Terrance  is a senior at Chaminade...